It's Plastic-Free July, a global movement of people refusing single-use plastics for a month. Last year an estimated 326 million people around the world took part, avoiding 940 million kg of plastic waste.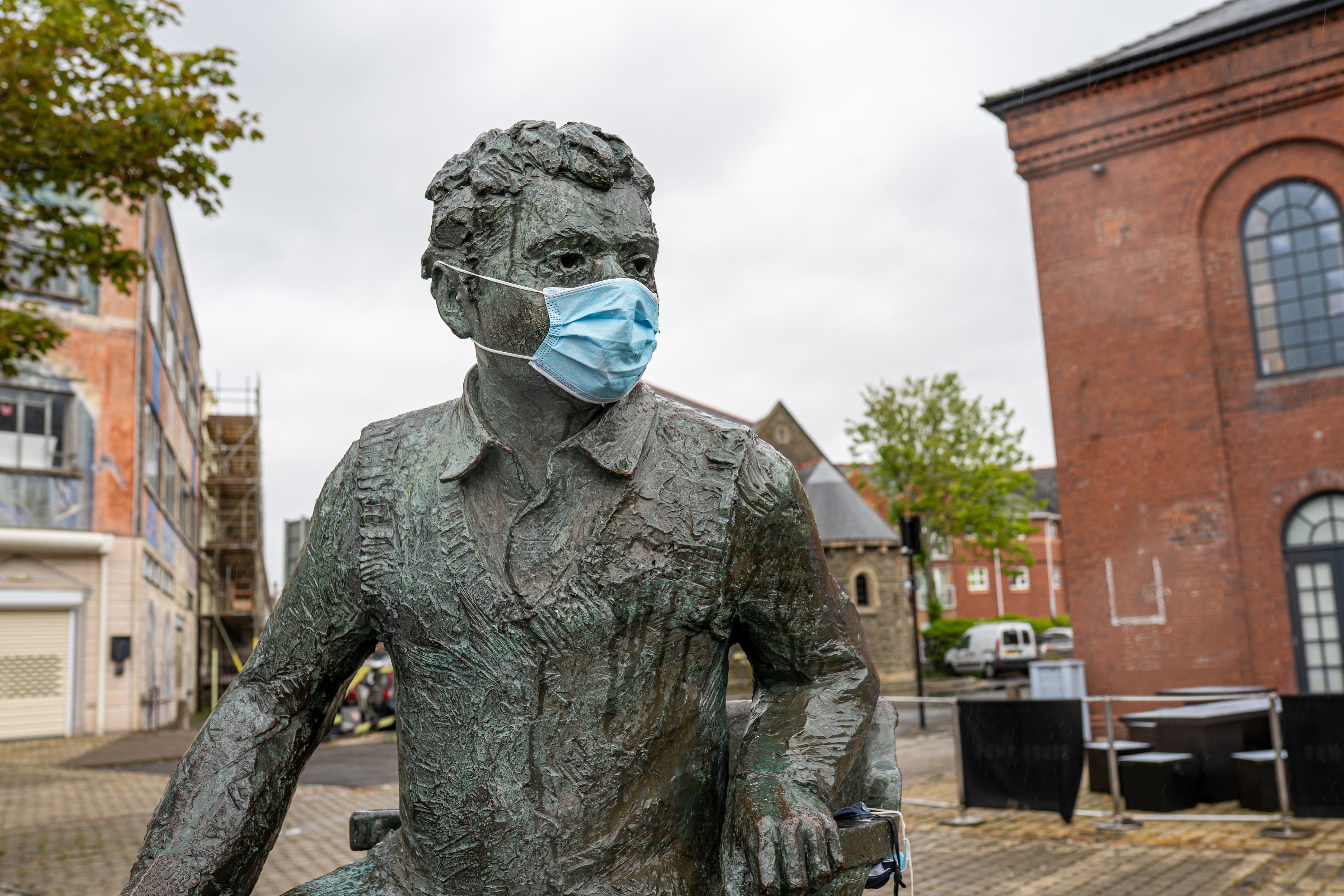 At least eight million tons of plastic end up in the world's oceans every year. Whilst a revolutionary product, the level of production and consumption of non-essential, single-use plastic has led to a global crisis. Furthermore, the last year has seen our relationship with plastic evolve in response to the Covid-19 pandemic.
Providing an update on last year's plastic-free July article, this post looks at the progress in Wales to tackle plastic pollution, and what impact the pandemic has had on these efforts.
What has the Welsh Government been doing?
Between July and October 2020 the Welsh Government's consultation on proposals to reduce single-use plastic attracted 3,580 responses. However the Internal Market Act 2020 has raised uncertainty about the practicalities of a ban, as any single-use plastics banned in Wales but permitted or imported into the rest of the UK could still be sold in Wales. Raising questions over the effect of any ban on Welsh businesses.
Dr Richard Cadell, senior lecturer in law and member of the Wales Governance Centre at Cardiff University, says that the "practical impact of the Act places a ceiling on the ecological ambitions of the Welsh Government" and predicts that:
The widespread concern over marine plastics is likely to politically stress-test the philosophies underpinning the UK Internal Market Act.
In March this year the Welsh Government published its circular economy strategy, Beyond Recycling, which includes a headline action to "phase out unnecessary single-use items, especially plastic". It also says that the Welsh Government will develop options for a tax or charge on disposable plastic cups and food containers.
Furthermore, the recent Programme for Government has reiterated the Welsh Government's intention to legislate to abolish commonly littered single-use plastics, as part of its longer term legislative ambitions.
UK Environment Bill
The Welsh Government has said it plans to deliver a number of Beyond Recycling's commitments through the UK Environment Bill 2020-21, currently progressing through the UK Parliament. These include provisions relating to Extended Producer Responsibility (EPR) and a Deposit Return Scheme (DRS) for drinks containers.
Proposals for both EPR and DRS were jointly consulted on for a second time, earlier this year. The proposals for EPR are due to be brought forward across the UK in 2023, but the DRS proposals have been delayed and are anticipated to brought forward by the end of 2024 'at the earliest'.
The Bill also contains provisions around charging for single-use plastic, waste tracking, littering and sending waste abroad. The Welsh Government laid a legislative consent memorandum for the parts of the Bill that require the consent of the Senedd, which is due to be debated in Plenary in September.
Youth Parliament
Littering and plastic waste was one of three main issues looked at by the last Welsh Youth Parliament (WYP).
The WYP Littering and Plastic Waste Committee conducted research into young people's habits and attitudes towards waste reduction and plastic consumption, and the facilities available to support their habits in their schools and communities. It published its report in November 2020 and made a number of recommendations, including that the Welsh Government should "take significant action quickly to end the production of single-use plastics", and bring forward:
… policy change or legislation on this matter with urgency, early in the next Senedd if such change isn't possible before the next Senedd Election in May 2021.
The Welsh Government said that the work of the WYP in this area was an "important contributor" to its Beyond Recycling strategy.
Plastic pandemic
The response to the Covid-19 pandemic has increased demand for a number of single-use plastics that have played a key role in helping us adapt. Most synonymous with Covid-19 is the increase in Personal Protective Equipment (PPE), including the single-use mask in particular.
A variety of PPE is used to control the transmission of infectious diseases, including surgical or medical face masks, which are commonly made from polypropylene, a non-biodegradable and non-recyclable plastic.
Like most single-use plastic, concern is growing over the unnecessary use and disposal of PPE. In September 2020 the Marine Conservation Society found PPE on 30% of British beaches. Whilst littering of these products has a negative visible impact, research from Swansea University has found significant levels of pollutants, including micro/nanoplastic particles and heavy metals, are being released from these masks when in water.
Whilst PPE is a necessary use of single-use plastic, who should wear what? The World Health Organisation (WHO) advises that medical/surgical masks should only be worn by healthcare professionals, those with Covid-19 symptoms, or those caring for someone with Covid-19 (suspected or confirmed).
Research from the Plastic Waste Innovation Hub found that:
If every person in the UK used one single-use mask each day for a year, that would create 66,000 tonnes of contaminated plastic waste and create ten times more climate change impact than using reusable masks.
The Welsh Government's advice is to…avoid medical grade masks. These should be reserved for health and care workers", and to "consider buying or making a washable face covering which can be reused many times and will be cheaper and be better for the environment".
However, a reusable cotton mask should be used at least 13 times to have a lower impact than using an equal number of single-use masks, according to research by the European Environment Agency.
Plastic future
Wales has long been proud of its recycling rate, at over 65% for 2019/20 and third in the world. However a report by the global NGO Pew Charitable Trusts found that if current worldwide use and recycling rates continue, the amount of plastic waste entering the oceans globally each year will almost triple by 2040.
The pandemic and recent economic downturn has reduced the cost of new plastic, leading to a fall in demand for recycled material from packaging businesses. The pandemic also means we are creating different waste, such as PPE, which needs to be factored into waste management practices. Currently single-use face masks are being disposed of in general waste, with individual recycling schemes being launched by Terracycle and at Wilko stores.
The pandemic is ongoing, and the full effects of our changing plastic habits are not yet know. Is the Welsh Government being ambitious enough to tackle an unknown plastic future?
---
Article by Lorna Scurlock, Senedd Research, Welsh Parliament