The Senedd Election 2021 was held on 6 May, electing 40 constituency Members, and 20 regional Members representing five regions across Wales. This was the first Senedd election where 16 and 17 year olds were able to vote.
Due to the COVID-19 pandemic and the associated public health measures in place, counting didn't take place overnight like it usually does. With results announced on the 7 and 8 of May.
The election changed the political make up of Wales, with no overall majority for any one party (31 seats are required for a majority). The number of seats won in this election and the changes in representation from 2016 are outlined below.
Comparisons are based on the results from the 2016 election, as opposed to the makeup of the Fifth Senedd at the time of dissolution on 29 April 2021.
Overall changes in seats from 2016

Total seats by party

The results by constituency and region are outlined in the below infographic.
Senedd constituency and regional seats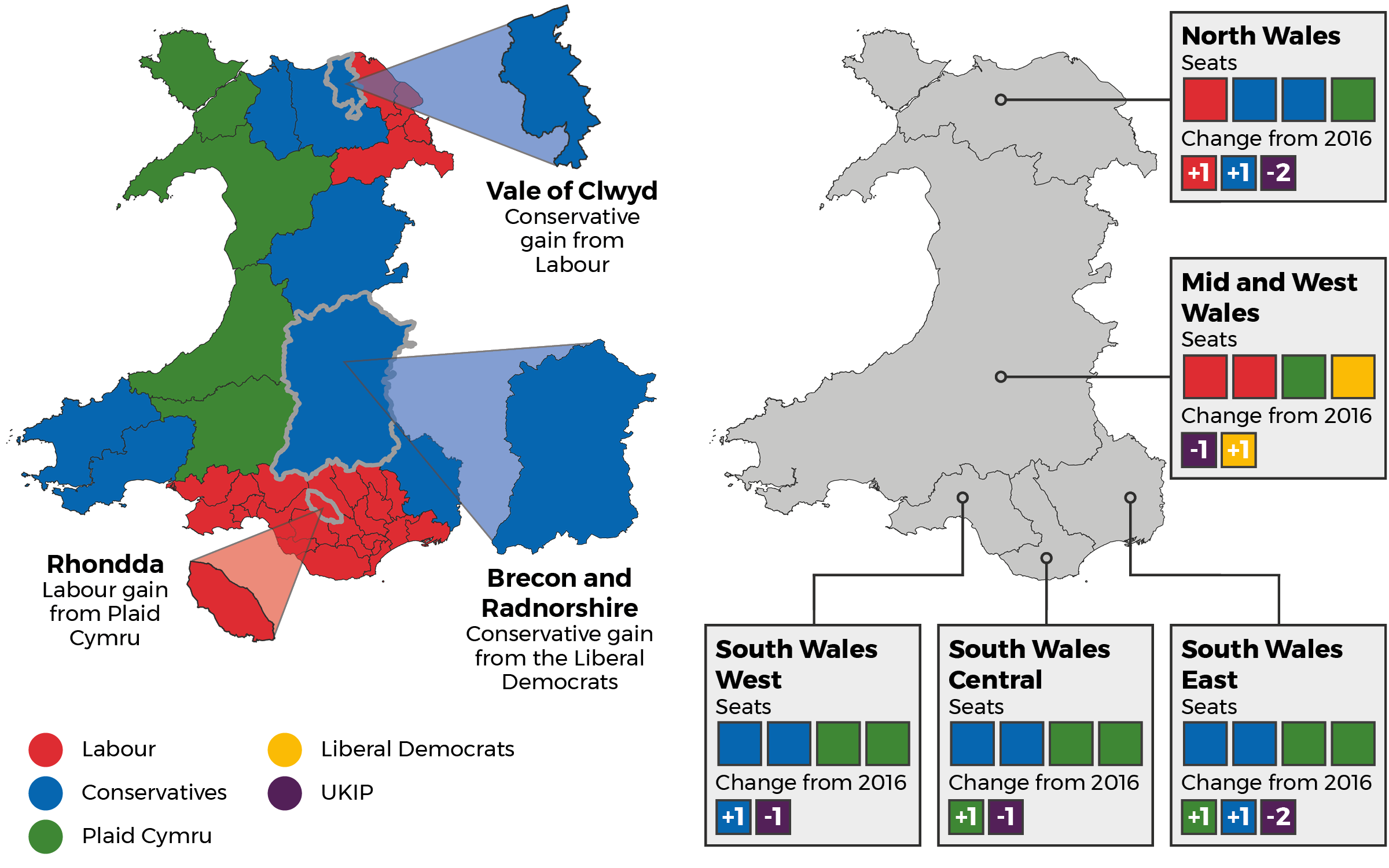 Constituencies are roughly the same size in terms of the number of residents, but vary considerably in land area from large rural areas with a low population density to much smaller densely populated urban areas, especially in south Wales. This infographic shows the election results in Wales applying a more proportional method using the resident population of the constituencies and regions.
Senedd constituency and regional seats (proportional)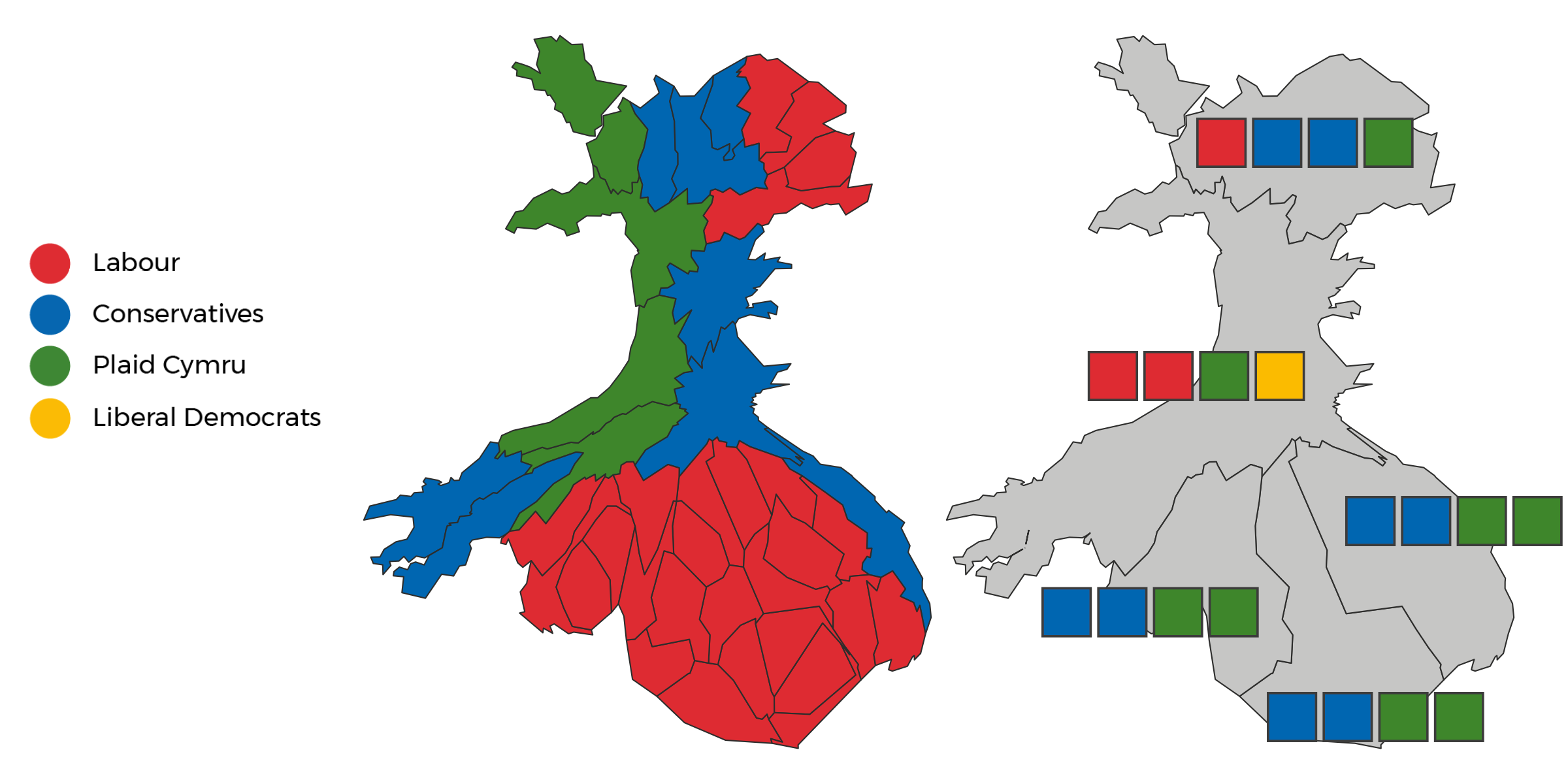 We'll also be publishing articles on Member diversity and election turnout in the next few days.
---
Article by Owen Holzinger, Owain Davies and Joe Wilkes Senedd Research, Welsh Parliament
Sources for infographics: BBC and Statistical Returns (where available), 2011 Census. Contains Ordnance Survey data. © Crown copyright and database right 2021. Ordnance Survey Licence Number 10047295.