This guest briefing has been prepared by Professor Andrew Henley, Professor of Entrepreneurship and Economics, Cardiff University and Dr Wyn Morris, Lecturer in Business Management, Aberystwyth University.
Any views are those of Professor Henley and Dr Morris and not those of Senedd Research.
The authors are particularly grateful to Sophie Skillings for detailed exploratory analysis of Farm Business Survey data undertaken during her Cardiff University student summer research internship in 2019.
Senedd Research acknowledges the support of Cardiff University and Aberystwyth University that enabled Professor Henley and Dr Morris to produce this briefing.
Read the briefing here: Diversification and resilience of Welsh farming: prospects after Brexit (PDF, 1.5MB)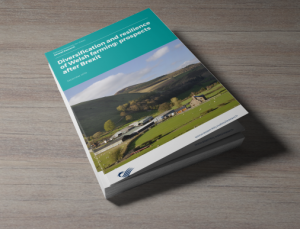 ---