The Welsh Government launched its consultation, Llwybr Newydd (a new path): a new Wales transport strategy, in November last year to a generally positive reception.
With publication of the final strategy imminent, it's timely to reflect on the challenges it will need to address, and how the consultation proposals measure up.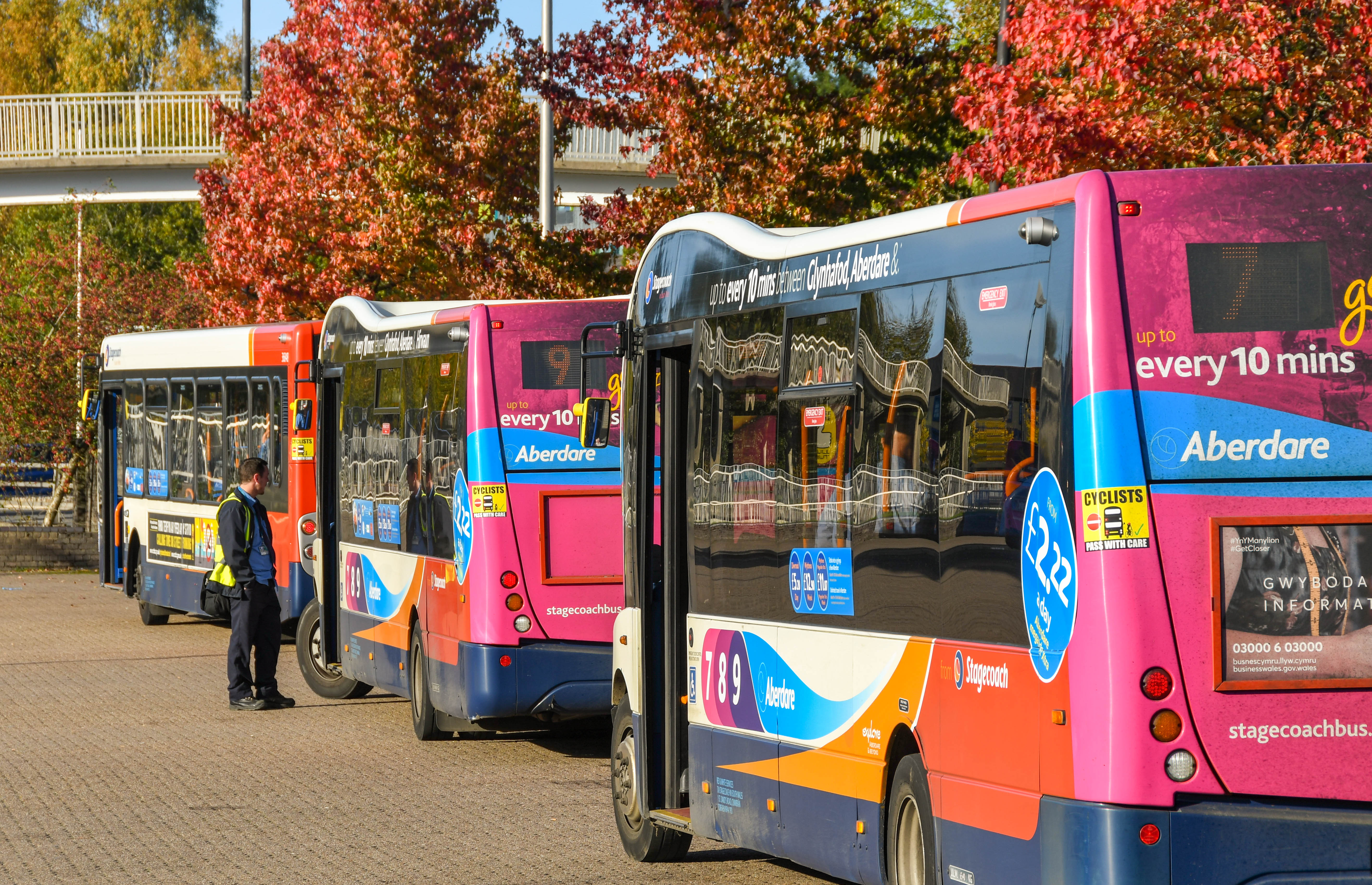 What is the Wales Transport Strategy?
The Wales Transport Strategy is a statutory document. The Welsh Government is required to prepare and publish a strategy, setting out its transport policies and how they will be implemented.
The current strategy was published in 2008 and was implemented nationally through the 2010 National Transport Plan and subsequently the National Transport Finance Plan.
Local implementation has been through Regional and Local Transport Plans.
Why does this matter?
The Deputy Minister gave a flavour of the issues the strategy will need to address when he launched the consultation. He described "a once-in-a-generation opportunity to put public transport and sustainable transport at the heart of the Wales that we want to build, to put us on a new path."
Achieving that vision will mean countering some well-known trends in policy and travel behaviour, and supporting a post-pandemic recovery.
The strategy will need to provide a framework for modal shift to active and sustainable transport which is central to Welsh Government plans to address the climate emergency and poor air quality.
Covid has brought huge uncertainty, and a sustainable recovery is a real challenge (PDF 1.7MB). Welsh public transport has had a rough ride, with both bus services and rail services on life support, while the public has increasingly depended on the private car. Life under lockdown has suggested opportunities to encourage active travel. While Welsh ports and Cardiff Airport will need to contend with fall-out from Covid and the end of the Brexit transition period.
The very purpose of transport may change significantly post-pandemic, with Welsh policy focused on supporting remote working, placemaking and the transformation of towns and cities to respond to changes in how they're used.
Transport governance is changing too: Transport for Wales' (TfW) role is growing, and new local government structures are planned to deliver local transport policy on a regional basis. These will be key to delivering big ticket programmes like Welsh Metro systems, and the recommendations of the Burns Commission.
And of course all this in advance of an election where a new government might bring new priorities.
What did the consultation propose?
The consultation document sets out a 20 year vision for "an accessible, sustainable transport system" with four long-term "ambitions" for transport to be good for: people and communities; the environment; places and the economy; and culture and language in Wales.
An initial set of five-year priorities "aim to tackle the most urgent issues":
planning for better connectivity;
public transport services:
safe, accessible, well-maintained and managed transport infrastructure;
making sustainable transport more attractive and affordable; and
supporting innovations that deliver more sustainable choices.
On monitoring and evaluation, the consultation commits "to cover all modes of transport and also draw on multiple sources of data". TfW will develop new data sources to fill any gaps, and targets will be developed for modal shift.
Delivery is described in terms of principles such as sustainable investment, and partnership working, and the strategy has been developed in the context of the Well-being of Future Generations Act.
Various delivery plans are identified including:
a National Transport Delivery Plan for Welsh Government interventions;
regional transport plans for local government interventions on a regional basis;
a Statement of Funds Available (SoFA) providing five-year budget scenarios for TfW;
a decarbonisation pathway for transport and an action plan for demand management;
work on on-going policy initiatives including the South East Wales Transport Commission recommendations, speed limits and pavement parking; and
sector and mode strategies covering all modes.
Is the strategy a winner?
The consultation document, which describes a comprehensive, sustainable, integrated, multi-modal strategy, has been generally well received by many in the transport sector.
However, stakeholder responses have often been nuanced, and the devil will be in the delivery.
Sustrans Cymru welcomed the draft, but stressed a "need to make sure that action meets the aspiration". The Community Transport Association described it as "an exciting moment" and welcomed the commitment to a collaborative approach.
Passenger watchdog Transport Focus welcomed "the ambitious proposals", but stressed the need to focus on passengers – particularly to regain their confidence post-pandemic.
While the Rail Freight Group "fully supports the vision for the new strategy", it detected a focus on passenger travel and suggested freight is not fully considered.
The WLGA (PDF 176KB) said it was "supportive" of the proposals, but raised a number of issues including a need for "significant front-end investment", and the resources to maintain infrastructure.
Local government might well query whether it too will benefit from the greater certainty offered by the five year budget scenarios proposed for TfW.
The Cymru Older Peoples Alliance gave it an "overall welcome", but said there is "much to do make the ambitions a reality and for reliable transport options to be available to older people, particularly in rural areas". It sought assurance on issues such as bus passes, road user charging and service frequencies. Similarly, the Older Peoples' Commissioner for Wales was positive, but stressed that "a great deal of work will be needed to deliver against its ambition and commitments".
Is it sustainable?
The Future Generations Commissioner welcomed the document, saying it has responded to her challenges. However, she warned that it must be "backed up" by deprioritisation of road investment, along with increased focus on sustainable and digital connectivity.
On this point North Wales Wildlife Trust expressed "dismay" that the 'red route' option for the A55/A494/A548 Flintshire Corridor, which it opposes, was not mentioned. While individual projects would not necessarily be addressed in a strategy consultation, this illustrates the challenge of fitting highway investment into a strategy promoting its sustainable credentials.
Aviation will raise similar questions.
The Future Generations Commissioner also highlighted a need for robust assessment of investment through the application of Welsh Transport Appraisal Guidance (WelTAG), which was reviewed in 2017 with her input.
The Senedd's Economy, Infrastructure and Skills (EIS) Committee highlighted limitations in implementation of WelTAG in its most recent draft budget report (PDF 139KB). The Committee welcomed frank comments by the Deputy Minister that "you can change the [WelTAG] formula and you can change the processes, but if the people who are sitting down making those decisions have already made their minds up" then "WelTAG is sufficiently malleable that it can produce the result that you want it to produce".
WelTAG alone can't make the outcomes of appraisal sustainable.
Friends of the Earth (FOE) Cymru gave the consultation a "warm welcome", saying it promises "a fresh start for how we see travel and transport in Wales." It called for action to deliver on the ambitions and priorities. In a blog published on the FOE Cymru website, Transport for Quality of Life described the proposals as "our best hope for a transport system which is fairer on people and planet".
An integrated approach?
Integration of transport modes will continue to be a challenge, as will integration of transport planning with wider policy areas like health and land-use planning.
The consultation identifies "planning for better connectivity" as a priority, and makes connections to the Welsh Government's National Development Framework (NDF) and Planning Policy Wales, with which it shares the sustainable transport hierarchy.
But integrating transport policy with wider trip generating policy areas in practice, not just on paper, is difficult. The Deputy Minister told EIS Committee late last year, with welcome candour, that this is:
… a really good area to press us on, frankly, because this is something Government has struggled with: moving beyond the silos to make sure that transport is an essential consideration in how that's done.
RTPI Cymru's consultation response welcomed references to the NDF, but made a number of recommendations aimed at strengthening its links to the transport strategy. It suggested the documents be reviewed together and called for a monitoring approach that considers decision-making effectiveness, development outcomes on the ground and wider cumulative impacts.
Monitoring and evaluation of the current (2008) strategy has not been a strongpoint. Indicators were included, but it is not clear how they were used, or how, if at all, the strategy has been reviewed over the last 12 years. Plans for programme level monitoring of the 2010 National Transport Plan were discontinued in 2013.
Given the scale of the task ahead, everyone in Wales will hope the incoming strategy does indeed represent a new path and not a road to nowhere.
The Senedd will debate the new strategy on 23 March. You can watch on Senedd TV.
---
Article by Andrew Minnis, Senedd Research, Welsh Parliament