There are currently no legal barriers to prohibit the use of wild animals in circuses in Wales.
A petition calling on the Welsh Government to ban the use of wild animals in circuses in Wales was considered by Petitions Committee on 23 January 2018.
Receiving 6398 signatures, the issue will now be debated in Plenary on 7 March.
Wild animals in circuses
Some circuses in the UK currently tour with wild animals including camels, reindeer, and zebras. Wild circus animals are usually captive bred, however the RSPCA states that this does not mean that they are tame and that circus life is likely to have a harmful effect on their welfare.
There are currently no circuses with wild animals in Wales, however they do visit.
The issue has received considerable public attention and was the focus of a previous petition in the Fourth Assembly (P-04-653). Submitted by RSPCA Cymru, the petition called for a ban on the use of wild animals in circuses. The then Deputy Minister for Farming and Food, Rebecca Evans AM, responded to the petition by announcing an independent review of the evidence on welfare of animals in travelling and non-travelling circuses.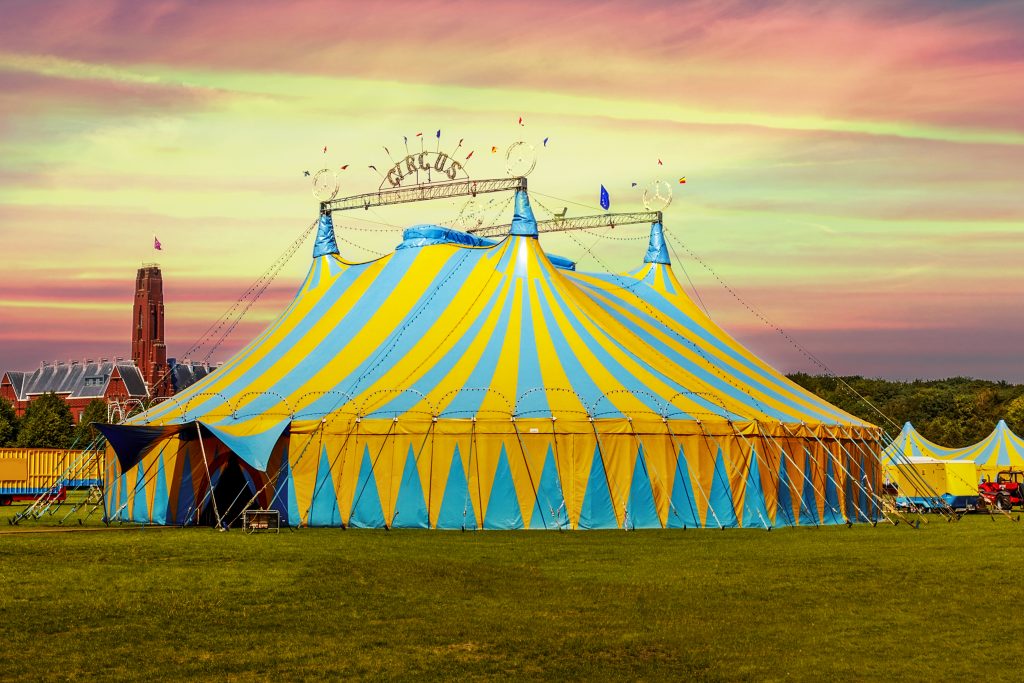 Independent review into animal welfare issues in circuses
The independent review, published in January 2016, supported a ban on using wild animals in travelling circuses and mobile zoos. In examining the physical and mental welfare of animals in travelling circuses, it found that:
The available scientific evidence indicated that captive wild animals in circuses and other travelling shows do not achieve their optimal welfare requirements, as set out under the Animal Welfare Act 2006, and the evidence would therefore support a ban on using wild animals in travelling circuses and mobile zoos on animal welfare grounds.
This report highlights a survey by the RSPCA (updated in 2016) that found ten Welsh local authorities had banned circuses on their land.
Consultation on Mobile Animal Exhibits
The then Cabinet Secretary for Environment and Rural Affairs, Lesley Griffiths AM, set out in a written statement on 15 December 2016 that she was keen to address the welfare of animals used by Mobile Animal Exhibits (MAEs) including circuses. Examples of MAEs include travelling falconry and hawking displays, exotic pets taken into schools for educational purposes, reindeer at Christmas events and travelling circuses. It highlighted that her officials were working on a licensing or registration scheme for MAEs, which would address inspection and enforcement. At the beginning of 2017 there were at least 53 MAEs in Wales.
The Cabinet Secretary also stated that she had not dismissed the possibility of a future ban on the use of wild animals in circuses in Wales. She indicated that she was keeping open the possibility of being included in any UK Government Bill brought forward on this issue but said 'we cannot wait forever for that possibility to arise'.
The Welsh Government then consulted (17 July to 8 October 2017) on the feasibility of the licensing or registration system for MAEs that use domestic and exotic animals in Wales. The consultation document highlighted the following situation in Wales:
MAEs are diverse and there is no standard licensing regime or requirements for routine inspection. Some MAES are registered under The Performing Animals (Regulation) Act 1925. This is a lifetime registration with no specific inspection requirements. As such, it is unlikely that the welfare standards of many of Wales' performing animals are regularly assessed.
The consultation also sought views on banning the use of wild animals in circuses.
A written statement and a summary of responses from the consultation were published by the Welsh Government on 14 December 2017. In light of the 'majority of respondents' agreeing that there should be a licensing or registration regime for MAEs (with most favouring licensing over registration), the written statement indicated that the Cabinet Secretary has tasked officials with the development of a licensing scheme for MAEs. This will be subject to a public consultation in 2018 and a Regulatory Impact Assessment.
On the matter of a ban, the summary of responses states:
The strong feeling amongst respondents regarding a ban on the use of wild animals in circuses in Wales must be acknowledged. Officials will continue to work with Defra and the Devolved Administrations to consider cross-border issues.
RSPCA Cymru believe that the information and evidence gathered in support of a ban, is sufficient for a ban to be introduced under Section 12 of the Animal Welfare Act 2006, saving parliamentary time.
In her most recent statement on the matter in February 2018 the Cabinet Secretary announced her intention to ban the use of wild animals in circuses.
I am exploring opportunities to bring forward legislation to ban the use of wild animals in circuses in Wales. I intend to learn from the recent scrutiny of the Wild Animals in Travelling Circuses (Scotland) Act 2018, particularly discussion of ethical and welfare arguments for a ban.
Beyond Wales
Scotland
In May 2017, Scotland became the first country in the UK to introduce legislation outlawing wild-animal circuses; the Wild Animals in Travelling Circuses (Scotland) Bill. This followed a public consultation in 2015, which found that 98% of respondents were in support of a full ban. The Bill received Royal Assent on 24 January 2018.
England
The UK Government has considered banning the use of wild animals in circuses on ethical grounds for many years, but has not yet brought forward legislation. On 20 February 2017, a private Members bill entitled Wild Animals in Circuses (Prohibition) Bill 2016-17 was introduced in the House of Commons. Covering England only, it was expected to have its second reading on 12 May 2017. However, following the UK General Election, the Bill fell.
The Welfare of Wild Animals in Travelling Circuses (England) Regulations 2012 requires that all travelling circuses that use wild animals in England must be licensed. Guidance (PDF 654KB) was introduced in November 2012 that contains animal welfare standards to be complied with by licence holders.
Northern Ireland
Northern Ireland has not yet made any firm commitment with regard to banning the use of wild animals in circuses.
Republic of Ireland
As of 1 January 2018, the use of wild animals in circuses is banned in the Republic of Ireland under the Circuses (Prohibition on Use of Wild Animals) Regulations 2017. This makes it the 25th country in the world to ban wild animals in circuses.
---
Article by Katy Orford, National Assembly for Wales Research Service