The education system is central to the Welsh Government's target of doubling the proportion of the population who speak Welsh daily (from 10% to 20%) and delivering its ambition of creating a million Welsh speakers by 2050. Cymraeg 2050 states, while language transmission is a priority:
…there is a limit to the additional number of Welsh speakers that can be created by transmitting the language from one generation to the next. That is why education is such an important component of this strategy.
However, introducing and nurturing Welsh among citizens whose principal contact with the language is through their education, on a scale Cymraeg 2050 aspires to, will be a challenge. It requires significant expansion of the education workforce's Welsh-medium capacity with current data suggesting there is much to do. The Welsh Government is working on a 10-year plan to grow the Welsh language skills of the education workforce.
This article provides background information ahead of a statement by the Minister for Education and Welsh Language, Jeremy Miles MS in Plenary on Tuesday (24 May). It also follows previous articles written in May, November and December 2021.
What are Cymraeg 2050's targets for the workforce?
The Cymraeg 2050 strategy (2017) sets targets for the education system, including:
Increasing the number of primary teachers who can teach in Welsh from 2,900 in 2015/16, to 3,900 by 2031 and 5,200 by 2050.
Increasing the number of secondary teachers who can teach Welsh from 500 in 2015/16, to 900 by 2031 and 1,200 by 2050; and
Increasing the number of secondary teachers who can teach through the medium of Welsh from 1,800 in 2015/16, to 3,200 by 2031 and 4,200 by 2050.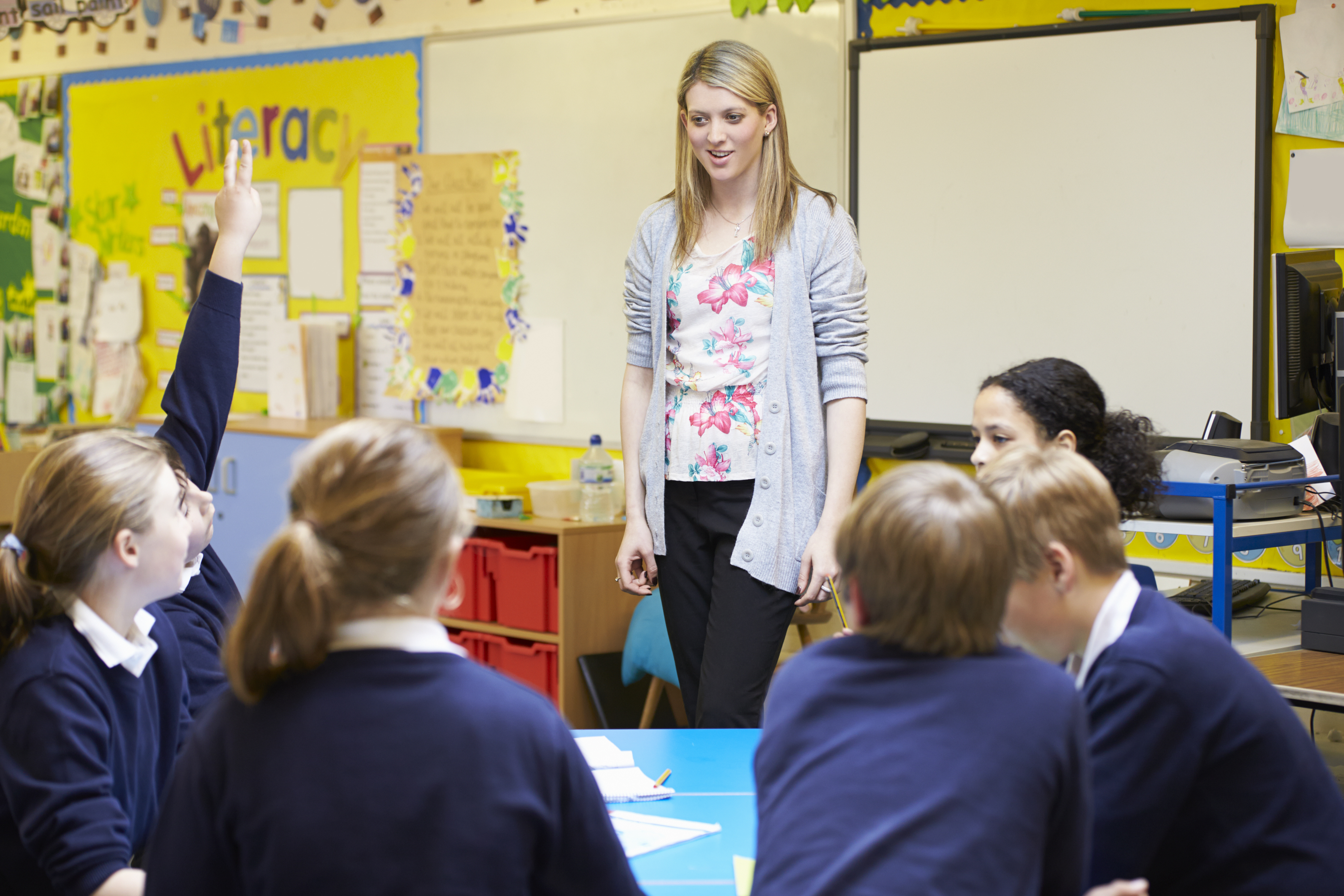 A Welsh Language Commissioner Briefing Note in 2020 suggested the challenge of ensuring sufficient numbers of Welsh-medium teachers was "an enormous one". It warned of a "real danger that a shortage of Welsh-medium teachers will undermine" the Cymraeg 2050 strategy. The late Welsh Language Commissioner, Aled Roberts, called for "significant intervention and a total change of mindset".
Delivering on these targets will require a long-term education workforce strategy with adequate resources to grow the number of Welsh-medium teachers. The idea is that such a strategy would align with the development of the 10-year statutory Welsh in Education Strategic Plans (WESPs). These plans are the blueprint by which local authorities will develop and increase their Welsh-medium provision locally. WESPs are the subject of a forthcoming Senedd Committee inquiry, which follows a previous one-day inquiry in December 2021.
Ensuring there is sufficient capacity within the Welsh-medium workforce is also crucial to the teaching and learning of Welsh under the new Curriculum for Wales. Some stakeholders expressed concerns about this issue during legislative scrutiny in the last Senedd.
Welsh Government action so far
Since setting the Cymraeg 2050 targets in 2017, the Welsh Government has sought to identify the current workforce's Welsh language skills and ability, in order to inform future planning. Through its Welsh in education action plan (2017-2021) it has aimed to raise expectations on the workforce, providing opportunities for them to improve their Welsh language skills.
The Minister has set out the Welsh Government's programme to develop Welsh-medium provision over the last year:
The Welsh Government has said it also provides financial incentives to prospective Welsh-medium teachers, sets targets within initial teacher education and training, and operates a Welsh Language Sabbatical Scheme. It also provides money to the regional consortia to strengthen on-going training and professional development, and is encouraging more young people to study Welsh A Level, increasing the potential pool of future Welsh-medium teachers.
Progress against the Cymraeg 2050 targets
The Welsh Government's 2020-21 annual report on progress against its Welsh Language Strategy says it "continue[s] to encounter some difficulties" in the recruitment of staff to teach through the medium of Welsh. Targets to increase teacher numbers were missed in 2021 in both the primary and secondary school sectors. The data indicates that the Welsh Government is not currently on the right trajectory to meet its Cymraeg 2050 targets:
There were 2,871 Welsh-medium primary school teachers in 2020/21, against a target of 3,100 – a shortfall of 7% (229).
There were 2,395 Welsh-medium secondary school teachers in 2020/21, against a target of 2,800 – a shortfall of 14% (405).
Projected numbers of newly trained teachers reduce this shortfall to 3% in primary schools and 11% in secondary schools, before counting teachers leaving the profession. The Welsh Language Commissioner Briefing Note said meeting the Cymraeg 2050 targets will require "reversing the trends of the past decade" and that data on new teachers suggested a reduction rather than an increase in the total number of Welsh-medium teachers.
As the Commissioner Briefing Note pointed out, teacher numbers have reduced generally since 2015, with a roughly equivalent decrease in the number who can teach through the medium of Welsh. However since 2015, the proportion of newly qualified teachers (NQTs) who can work through Welsh has reduced by 27%, compared to the 8% reduction in NQTs overall. Data also suggests that the existing Welsh language skills of the workforce are not sufficiently used.
The Welsh Language Commissioner's 5-year report on the position of the Welsh Language (2016-2020) warned:
Without significant intervention, there is a danger that we will see an endless cycle where a shortage of Welsh-medium carers, teachers and lecturers will be a continuing barrier to ensuring an increase in the number of individuals leaving school able to speak and use Welsh.
The Commissioner's report argued that unless a national strategy to expand the education workforce is established, "it is inevitable that the rest of the Cymraeg 2050 strategy will fail to deliver".
---
Article by Osian Bowyer and Michael Dauncey, Senedd Research, Welsh Parliament