When Covid-19 hit in March 2020, the Welsh Government launched a 'no-one left out' approach to homelessness aimed at giving shelter to everyone who needed it. While this approach was welcomed by the homelessness sector and generally supported by stakeholders, local authorities have since expressed concerns to the Senedd's Local Government and Housing Committee about its practicalities and sustainability.
The homelessness support system, described by the Salvation Army as "a mountain that can feel impossible to climb", is under strain. The rising cost of living, coupled with the crisis in Ukraine, continues to ramp up pressure. In a recent inquiry into homelessness, the Committee heard how demand is outstripping supply, which is exacerbated by a shortage in available private rented sector properties, and supply chain issues with new housebuilding.
The Senedd will debate the Committee's report on the 17 May. All recommendations have been accepted by the Welsh Government.
Temporary accommodation, long-term problems
Latest Welsh Government data shows that, between the start of the pandemic and the end of February 2023, over 33,600 people had been supported into emergency temporary accommodation. Local authorities are under continued pressure to house homeless people, and the introduction of the "no-one left out" approach has seen local authorities searching for whatever accommodation they can find - from purpose-built units and hostels, to hotels and B&Bs.
The Committee heard that the standard of temporary accommodation varies. Supported and staffed accommodation can be hugely beneficial, providing a sense of community and support for those most in need, such as recovering addicts and victims of sexual exploitation. Less suitable accommodation, however, can have a detrimental impact on individuals, worsening an already traumatic situation.
Evidence from Tai Pawb showed the biggest rise in use of temporary accommodation has been in "the least suitable forms", including hotels and B&Bs. Such accommodation can have logistical issues, including families sharing one room, a lack of space for children to play, shared bathroom facilities, and a lack of cooking resources. Temporary accommodation properties often have poor or no internet connection, putting residents at a disadvantage as they are not able to apply for benefits, access online banking, or register for support services.
The national homelessness charity, Crisis, explained that pressure to house people quickly can result in placing people in accommodation that is not suitable for their needs (such as housing recovering addicts with active users). Many of those in temporary accommodation report feeling vulnerable, with some saying they feel safer sleeping on the streets. Residents also often report feeling isolated from friends and family, and can experience a loss of freedom through imposed curfews and not being able to control heating and hot water.
Preventing homelessness as a collective public service
People who seek help for homelessness are already in a state of crisis. In order to ease the burden on services, stakeholders including the WLGA, local authorities and Shelter Cymru told the Committee that a preventative approach must be taken. This would allow assistance to be provided before someone faces homelessness. Shelter Cymru suggested that expertise should be pooled across local authorities and third-sector partners to focus on a multi-agency approach.
Those who own and occupy their homes are also at risk of becoming homeless because of rising mortgage costs. In response the Welsh Government is exploring how it can support people struggling with financial pressures to stay in their homes, and has allocated Financial Transactions Capital funding for the next two years for this purpose.
Staff well-being and mental health
The emotional workload involved in working with homelessness is leading to staff burnout. In a Chartered Institute of Housing Cymru report of homelessness staff, 75% of respondents felt that their mental well-being had decreased since January 2020, citing workload pressures as a key factor. The Welsh Government is exploring the working conditions of those in the sector as part of the Ending Homelessness in Wales Action Plan.
Issues in the private rented sector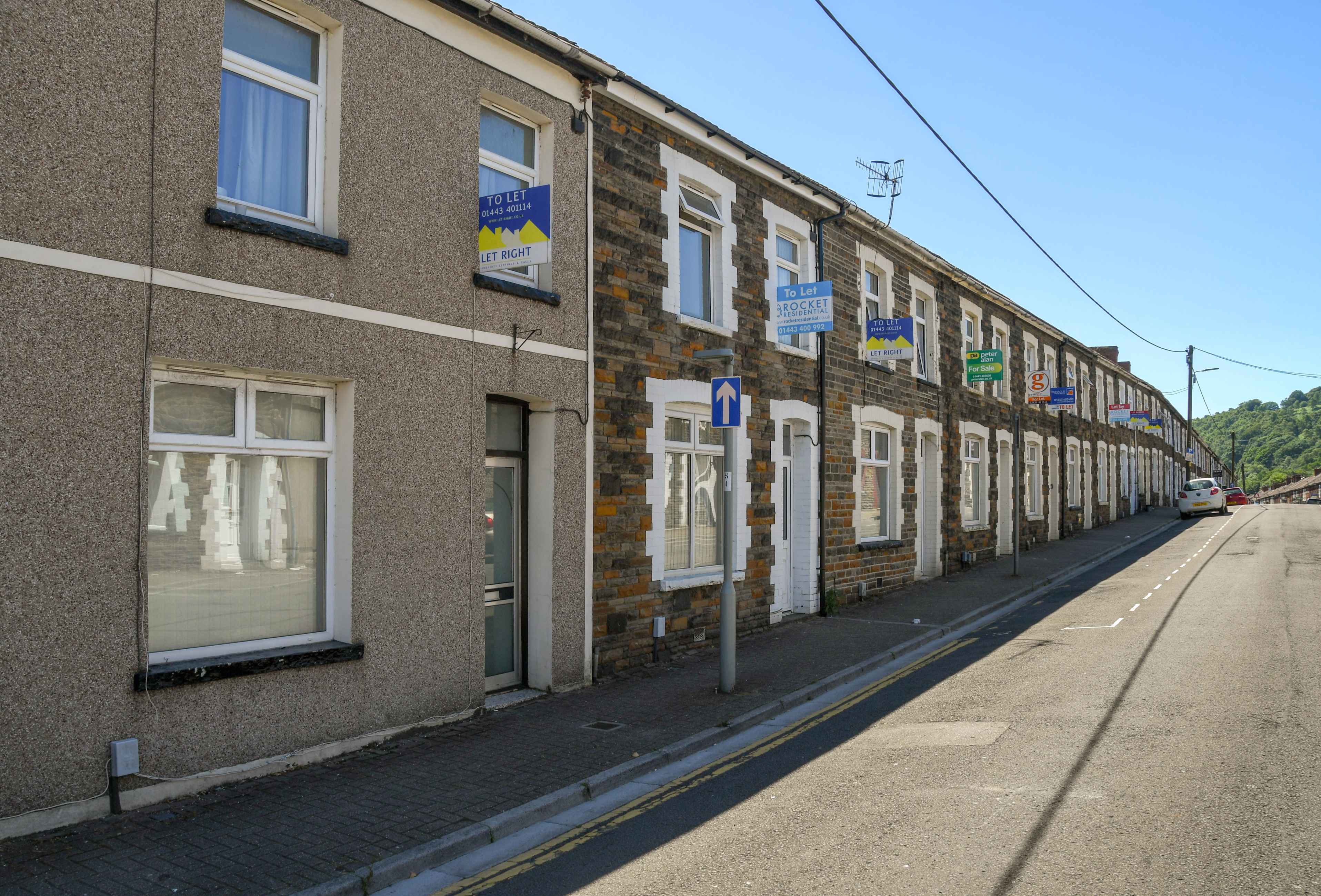 The Committee heard that accessing the private rented sector is more difficult than ever. The National Residential Landlords Association pointed to a "significant mismatch" between supply and demand for private rented housing. Although the Welsh Government and Rent Smart Wales say landlord numbers are increasing, the National Residential Landlords Association and other stakeholders have raised concerns about the number of landlords leaving the private rented sector, citing the cost of maintaining properties, the current high prices in the property market and "increased" legislation (such as the Renting Homes (Wales) Act).
Housing support charities and local authorities have called for more nuanced data on how many landlords are leaving the sector and to whom the properties are sold - be they owner-occupiers, other landlords, or short-term lets.
The gap between market rents and the UK Government Local Housing Allowance (LHA) (the rate at which housing benefit is calculated) is increasing - a situation which, according to a WLGA representative, is reaching "crisis point". If private rent is greater than the LHA, then renters will have a "shortfall". A 2022 report by CIH Cymru found that 69% of private renters who received housing benefit in Wales had a rent shortfall.
According to the Bevan Foundation, in July 2022 only 24 properties across Wales were available at LHA rates, and 15 local authorities had no properties available. While the Welsh Government continues to lobby the UK Government to raise the LHA rate to the 50th percentile of private rents, Crisis has also called for efforts to stabilise rental prices, such as linking them with wage growth.
"More of the right houses in the right places for the right people"
There are significant challenges in building new homes, including the availability of usable land, rising material costs, supply chain issues, shortages in skills, and a lack of capacity within some council functions and utility companies. The recent targets set by Natural Resources Wales to reduce phosphate levels in some rivers also mean that planning for some new homes in areas such as Wrexham is on hold.
The mismatch between need and availability is particularly acute for single-person homes, as developers often choose to build family homes, luxury apartments, or student accommodation over single-person housing due to commercial viability. Of the 1000 homes that are being brought back into use by the Welsh Government's Transitional Accommodation Capital Programme, 390 one-bed properties will become available.
Currently, only 6% of homes in Wales are rented from local authorities, according to homelessness support service provider Cymorth. Although some local authorities, such as Cardiff Council and Pembrokeshire County Council, are attempting to 'buy back' properties to increase stock, stakeholders including Cymorth, Tai Pawb and Crisis have urged local authorities to consider purchasing properties that are being sold by private landlords leaving the sector.
The Welsh Government is committed to publishing a White Paper on reform of homelessness legislation later in 2023. According to the Minister for Climate Change, Julie James MS, the White Paper on homelessness will be a "substantial and complex Bill reshaping the whole legislation and policy framework in Wales."
---
Article by Nyle Bevan-Clark, PhD intern, Senedd Research, Welsh Parliament