This article reflects on my time with Senedd Research and what I can take away from working on a placement without stepping a single foot into the office.
Why intern at Senedd Research?
Sometimes things go to plan, but then sometimes a global pandemic comes along. It's taken nearly two years since I first submitted my initial application, but I finally started my internship with Senedd Research three months ago, and it was well worth the wait.
I'm a PhD student at Cardiff University working on Cryptosporidium, an aquatic parasite that infects humans and animals globally. It was whilst writing a mock briefing in my first year that I could see the links between academic research and tangible change at a governmental level, giving me a new perspective for my project. That initial experience sparked a new interest in policy that has grown exponentially ever since.
The BBSRC policy internship scheme gives doctoral students the opportunity to work in an influential policy organisation, which can include parliamentary departments. My aim was always to carry out my placement with Senedd Research. Living in Wales, I wanted to work in an organisation that affected me directly.
The three key roles of Senedd Research are to support committee work, respond to Member enquiries and produce proactive work such as research articles and briefings. My team mainly focused on health and social policy but the range of enquiries and research was something very new to me, having previously always focused on a particular area for my lab work.
Researching remotely
The biggest difference between expectation and reality was my workspace. When applying for the placement I was excited at the prospect of working in a fast paced, dynamic environment, knowing that decisions that could affect people living in Wales were being made just down the hall. However, while the work was fast paced, varied and challenging, it was all done in my home boxroom.
As a PhD researcher I'm used to being self-motivated and working from home, however I felt a bit apprehensive about how I would fit into a brand new team without actually meeting them face to face. I shouldn't have worried. My placement was spent with the Health and Social Policy team who, along with the rest of Senedd Research, welcomed me immediately. Even though I was nowhere near the rest of my team, regular virtual meetings to check progress and group chats that often started with complaining about a classic British summer (too hot, too cold, too rainy, too dry) made me feel part of the team throughout.
My first couple of weeks with the team involved inductions, learning more about the Senedd, the role of clerks and committees, the editorial process, knowledge transfer and the impact of Brexit. The inductions highlighted not only the expertise but also the passion for high quality research within the Senedd.
Responding to constant change
As a research assistant with the Senedd, the topic area changed between each piece of work. I relished the variety of work coupled with often very short deadlines, it spurred me on to research efficiently and write directly. During my time I produced a research article on patient data sharing, worked on a research briefing on social prescribing (to be published soon) and a Petitions Committee briefing on sanitary products. I was trusted by my line manager to work on topics well outside of my comfort zone, not only did that improve my knowledge of health policy but offered a new challenge with each new output.
A lot of my time went towards working on enquiries from Members, often linked to their constituency mailbags. This required researching a specific topic in response to a question, the deadline could be a week or the same day. The breadth of topics and knowing that my research could directly help someone gave me a new perspective of the role that Senedd Research and Members have. For the first time I could see how policy directly affected people's lives, and felt privileged to be able to use my skills to help people.
I also took part in stakeholder meetings throughout my placement, involving third sector organisations and professional bodies such as the Wales Cancer Alliance and British Lung Foundation; who provided research and discussed pressing issues in their policy areas with our team. I even took the opportunity to set up and chair my own stakeholder meeting with the Welsh Council for Voluntary Action; hopefully building a new link between teams.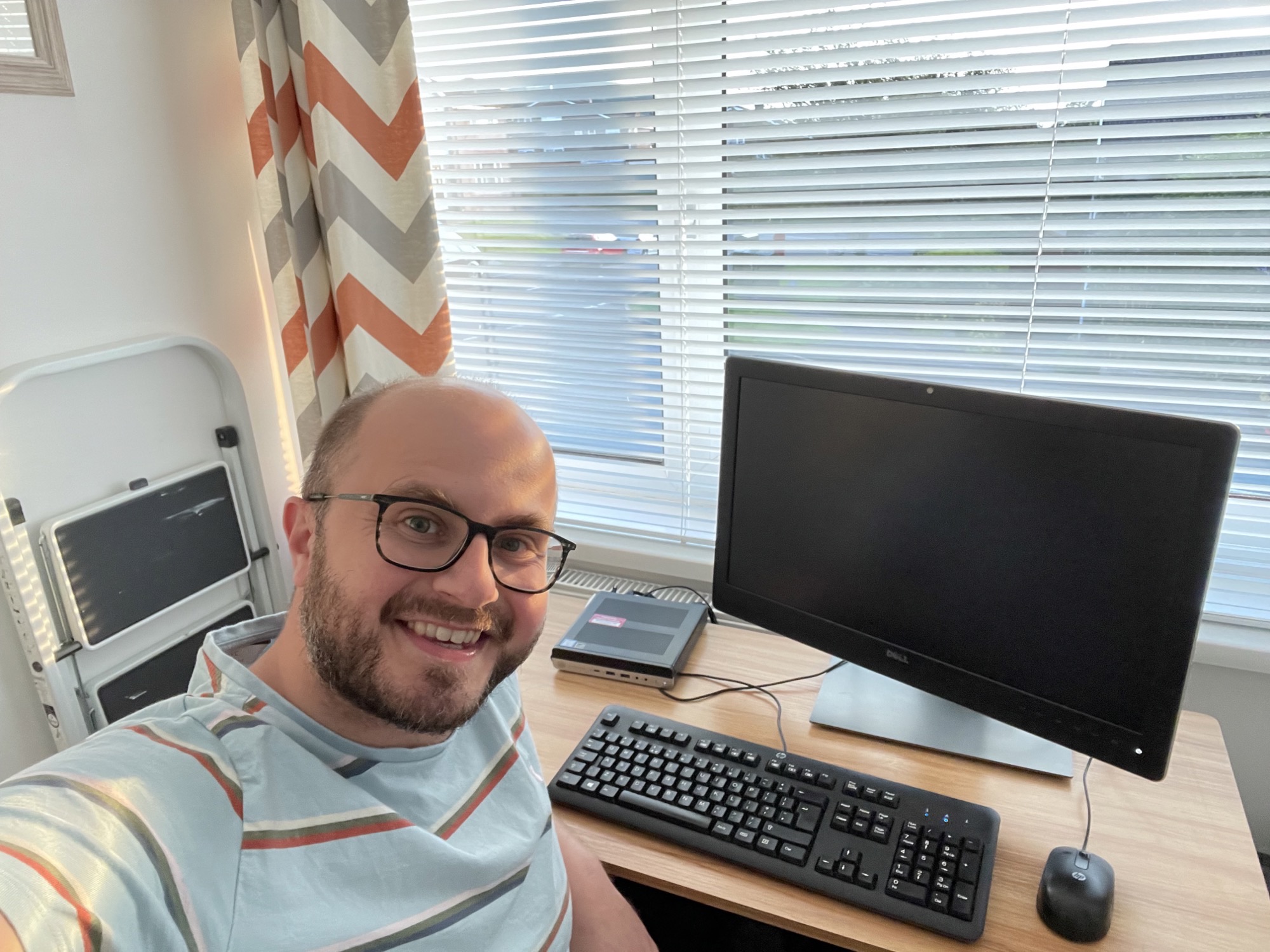 The aforementioned boxroom
In between Senedds
My placement wasn't just slightly out of the ordinary in terms of being remote, but it also came one week after Senedd elections. This meant that during the first few weeks, committees had not yet been formed; creating an exciting environment of change.
Despite the restrictions, I took any chance I could to view Plenary in the Senedd building and also helped with a mock hybrid committee, which was a trial run for future committees as coronavirus restrictions are eased. Being able to watch Plenary from the public gallery made me feel a lot closer to the process. I also had the opportunity to virtually sit in on the first meeting of the Sixth Senedd's Health and Social Care Committee.
Looking outwards and remembering
I found the Senedd to be a parliament which is not just focused on Wales and the UK, but also looks internationally. One virtual Senedd event which I took part in was the Remembering Srebrenica Memorial. Hosted by the Llwydd (equivalent to the UK Parliament speaker) it remembered the victims of Srebrenica during the Bosnian civil war.
It was a moving and thoughtful reflection. It also perhaps meant more to me as I was born in Bosnia and came to the UK as an infant refugee of that war. Over 25 years later I was working (however briefly) for a parliament that prides itself on diversity, inclusivity and equality.
A new perspective
This placement has given me a new perspective, not only on how politics affects daily life, but also on my own research and career aspirations. It has reinforced my passion for research and opened up an entirely new policy career path that I'm excited to jump into.
I'm going back to my PhD not only more confident in my research and writing skills, but excited about the possibilities of connecting with policymakers to make sure my research has a direct impact where it matters most.
---
Article by Božo Lugonja, Senedd Research, Welsh Parliament