On 11 March 2020, the World Health Organisation (WHO) declared the COVID-19 outbreak a global pandemic. As we approach the second anniversary, COVID-19 continues to pose a significant risk and disrupt people's lives across the world.
It now seems inevitable that we will have to "live with" COVID-19; to accept its continual spread much like flu viruses. Certainly the move in the UK, including in Wales, to remove most pandemic restrictions signals that we just need accept COVID-19 as another part of life.
But have we passed the emergency phase in the pandemic? Does the end of restrictions – possibly as early as next week in England, mean that governments have given up trying to eradicate COVID-19? This article considers what "living with COVID-19" in Wales could look like.
'Steady as she goes': the end of COVID-19 restrictions in Wales
Vaccination rates in Wales are high, and falling case rates mean the Welsh Government is beginning to ease its remaining rules. Domestic COVID pass rules have now been axed. Meanwhile rules on face covering will be eased from 28 February. The Economy Minister, Vaughan Gething, said on 11 February that self-isolation rules could change from being law to guidance next month.
The lifting of the legal requirement to wear face coverings (currently planned for the end of March in Wales) is one to watch, because arguably a decline in mask-wearing makes the sense of 'normality' more apparent. Mask-wearing is one of the most visible signs of the pandemic in everyday life.
Another thing that might change is a reduction in the number of COVID-19 tests taken and available. We already know that many people are now relying on lateral flow devices. If we begin to live with COVID-19, will people be expected to get tested at all?
Senedd Research's COVID-19 timeline demonstrates how unpredictable COVID-19 is; it reminds us that the return to normality remains uncertain.
There are already lots of people gathering for parties, going to large sporting events, travelling abroad – all of which were unthinkable during the height of the pandemic.
But it's also worth remembering that infections remain high; COVID-19 is still spreading in our communities. Despite the downward trend in hospitalisations and deaths, people in Wales are still dying from the virus (see Public Health Wales Rapid COVID-19 Surveillance).
Declaring COVID-19 'endemic'
The likely trajectory is that COVID-19 won't disappear but will establish itself as an 'endemic pathogen' (an infection is said to be endemic in a population when that infection is constantly maintained at a baseline level). Being endemic means that it's possible to predict what's going to happen. But this virus has surprised us more than once.
Many scientists argue it's too soon to declare COVID-19 endemic as new variants could still emerge. The sheer numbers of infected people broaden the pool of virus in which new variants can arise. Already, a new subvariant of Omicron (BA.2) has been reported, with hundreds of cases in Wales.
No one really knows how much scope remains for new variants to become more contagious or virulent (severe). The WHO warn "the world is far from achieving victory against the pandemic".
The WHO tells us that 2022 won't be the year we end COVID-19. It says the virus is probably "here forever". But what can come to an end is the public health emergency. Executive Director of the WHO Emergencies Programme, Mike Ryan has said, "it is possible for this year to mark a turning point in the pandemic".
What experts in Wales say
The Senedd's Health and Social Care Committee has a rolling call for written evidence for stakeholders to raise concerns about the pandemic, and how the Welsh Government is handling it.
The Committee received evidence from academic experts and held an informal discussion with them to learn more. Some of the key issues the experts highlighted include:
Mental health and wellbeing. Concerns about the continuing impact of the pandemic on the mental health and wellbeing of the population; a key group of concern are adolescents and young adults.
Unpaid carers. The ongoing challenges for unpaid carers who continue having to fight to get social care support for relatives; and who are struggling with the physical and mental toll of caring.
Vaccination and boosters. The future response to waning immunity and new variants; the decision to vaccinate children and our global responsibilities.
Health and social care workforce. Fears that staff shortages in social care have reached crisis point for many organisations, and specific concerns about staff well-being and the impact of the online abuse of healthcare staff.
Long COVID: Concerns about the prevalence and debilitating consequences of long COVID, which we don't yet fully understand.
What will Spring 2022 bring?
Some question whether the effort to normalise COVID-19 infections is driven by science or public health, or economics.
The Health Minister has warned "it's possible that there is another wave coming at us, maybe in May". And there's always the threat that a new COVID-19 variant, resistant to vaccines, could emerge. But unless it did become a major threat to the vaccinated, complete lockdowns of the sort we experienced nearly two years ago seem unlikely.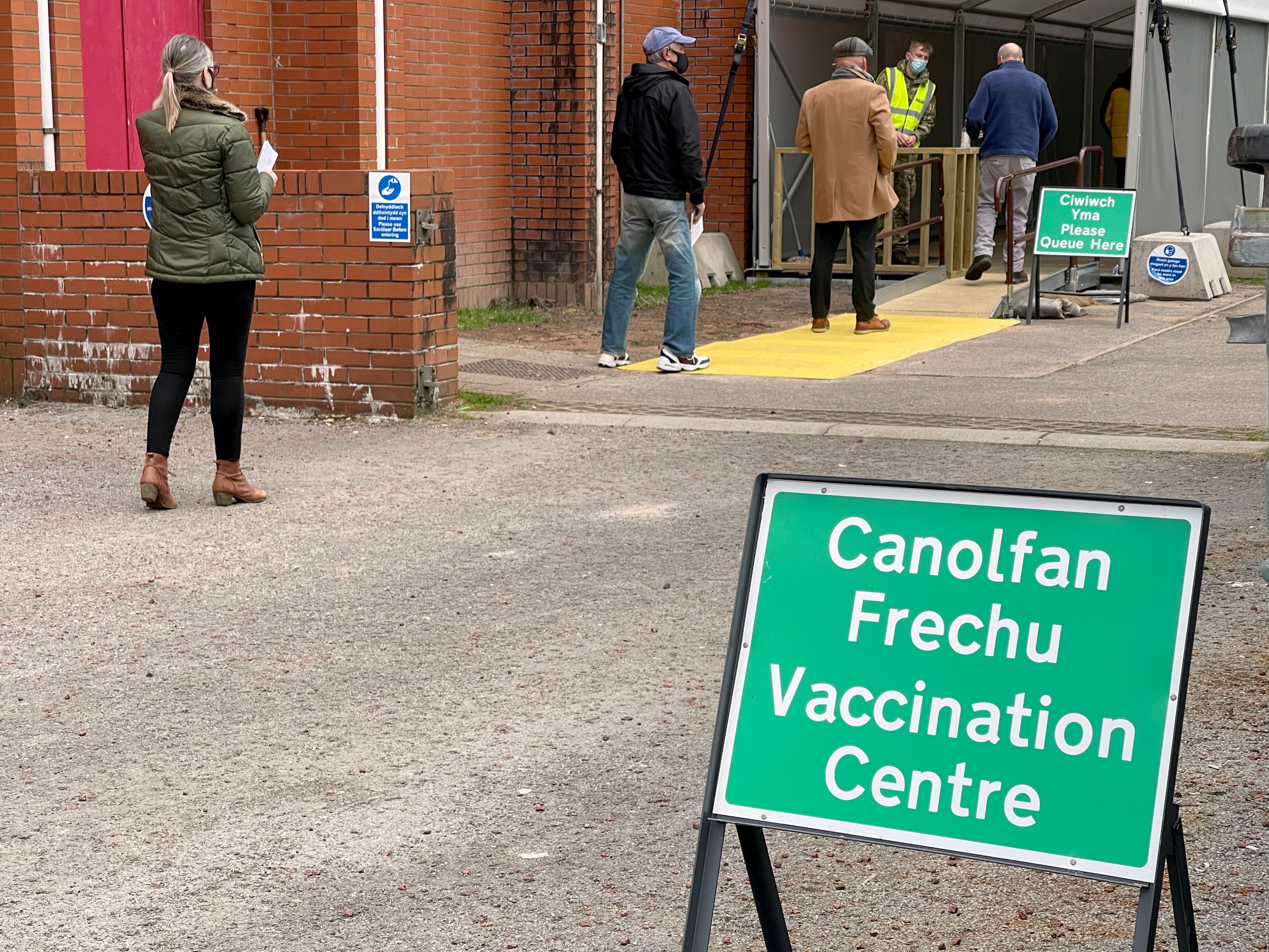 So, where do we stand? Where are we headed? And when will it end? What's s an acceptable number of deaths from a preventable and treatable disease? Should I keep wearing my mask? Should I go to a party or skip it to stay safe?
As we reach the two year mark, there are still more questions than answers… 
If you're feeling distressed or anxious at this uncertain time, our Research Article 'Mental health and support' can signpost you to help and support.
---
Article by Sarah Hatherley, Senedd Research, National Assembly for Wales