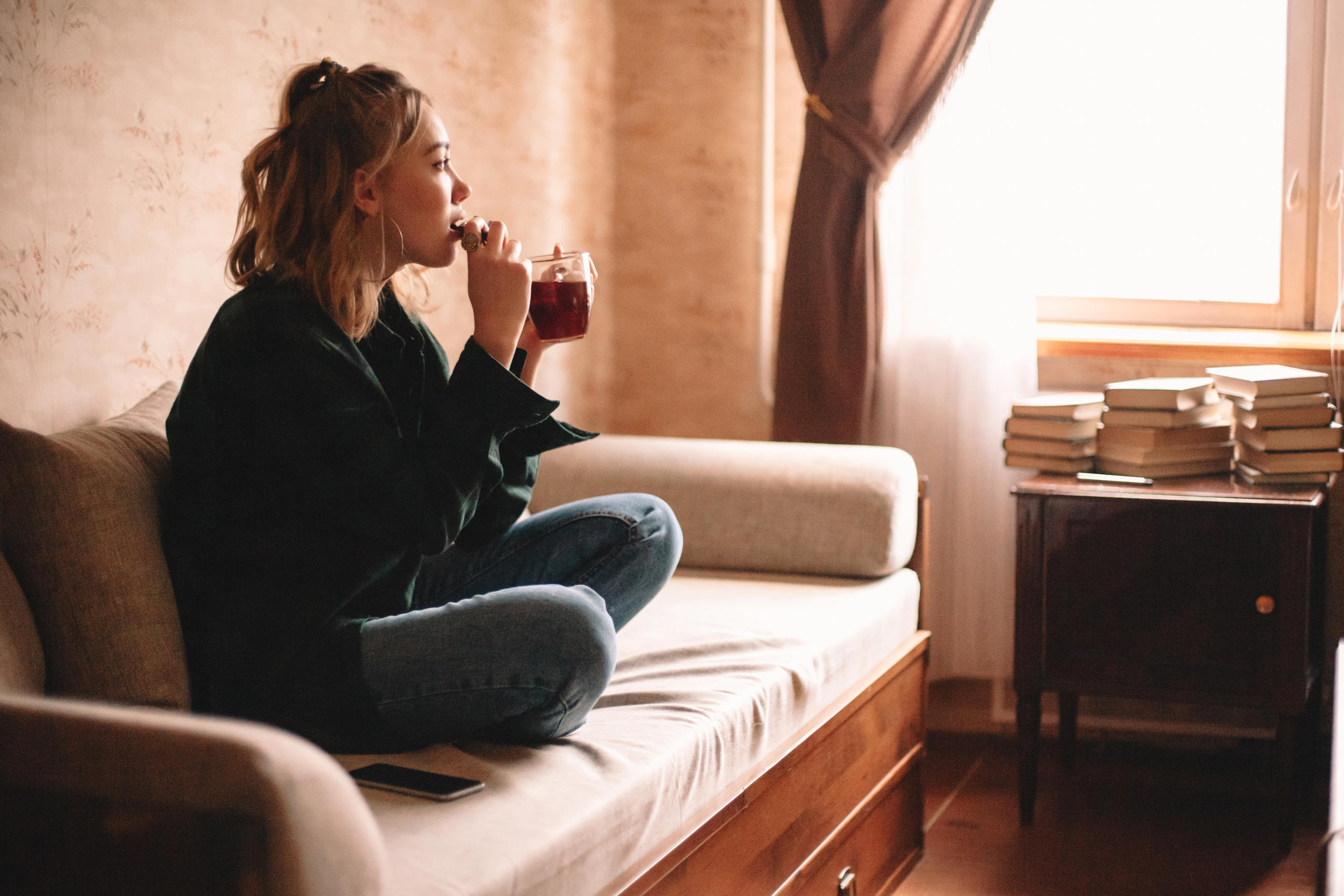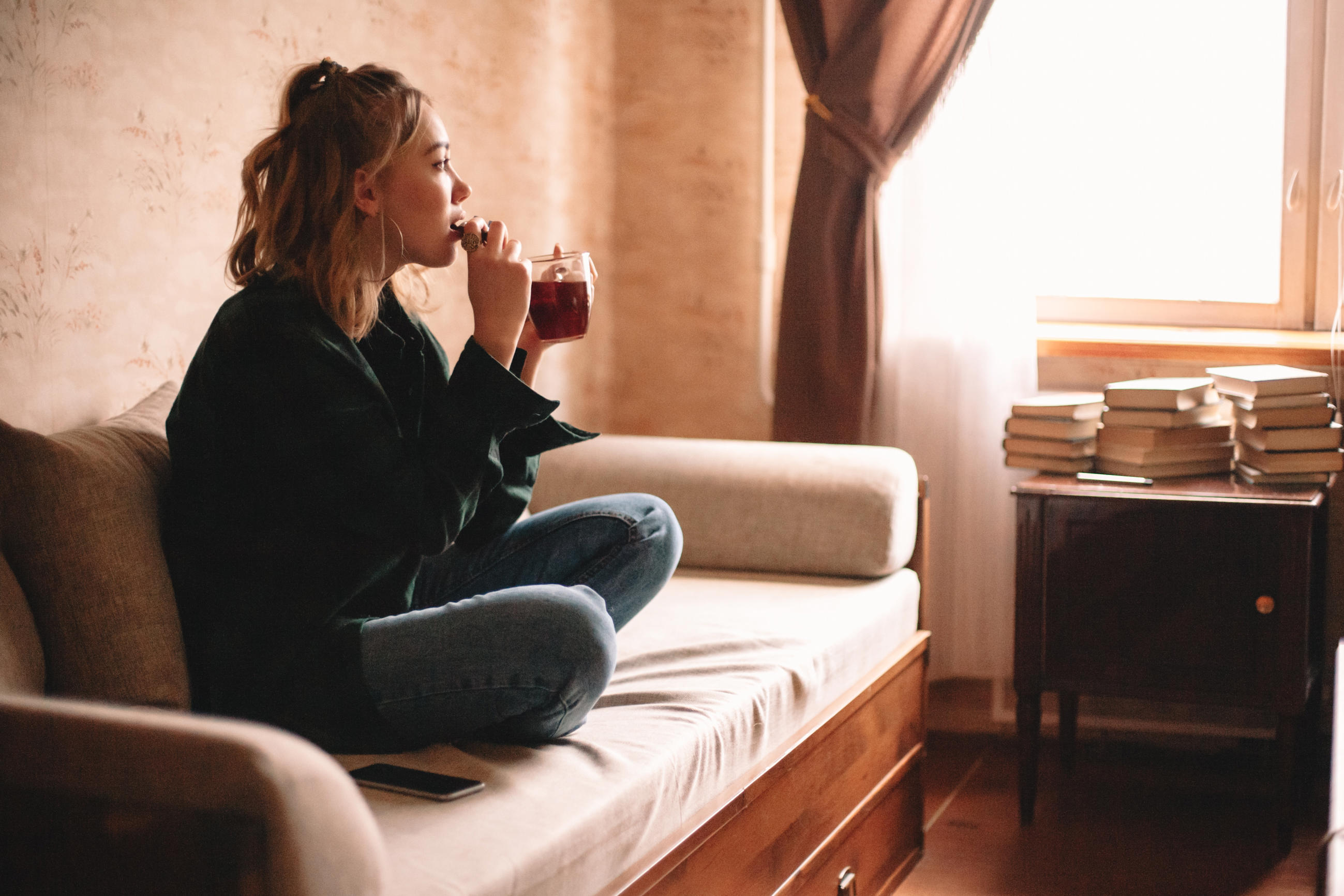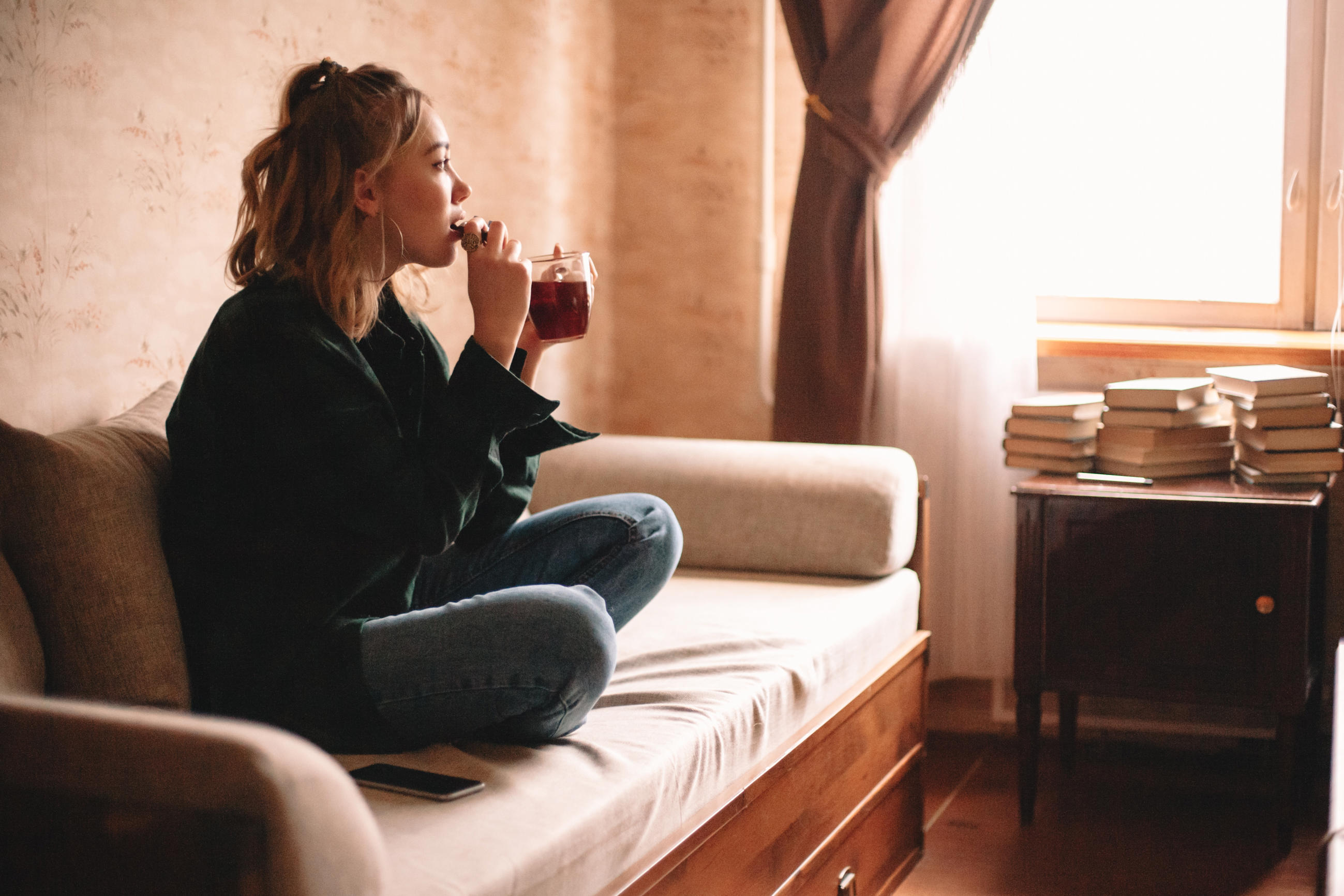 Less than a third of people are fully self-isolating during the coronavirus pandemic. What support is available to increase compliance?
Published 21/12/2020 &nbsp | &nbsp Last Updated 22/12/2020 &nbsp | &nbsp Reading Time minutes
The Senedd's Health Committee has heard that only about half of people recognise the three main symptoms of COVID-19, and fewer than a third are fully self-isolating when required to do so. This blog explores self-isolation figures, the possible reasons for people not adhering to the rules, and the support available for those who are self-isolating.
Throughout this article, self-isolation refers to required to do so due to a positive COVID-19 test result, being a close contact of someone who has tested positive and those in quarantine after returning to the UK.
How many people are fully self-isolating?
Professor Susan Michie, Director of the Centre for Behaviour Change at University College London, told the Senedd's Health, Social Care and Sport (HSCS) Committee in November that "only about half of people, even now, are recognising the three core symptoms of COVID". She went on to say that:
…if people aren't recognising the symptoms, then they're not going to get tested. If they're not going to get tested, they're not going to be in a situation where they're likely to be asked to isolate, or consider that they should isolate because they recognise those symptoms.
The Scientific Pandemic Insights Group on Behaviours (SPI-B) is a sub-group of the UK Government's Scientific Advisory Group for Emergencies (SAGE). In September it published a paper on support for those who need to self-isolate or quarantine. It stated that:
Current rates of full self-isolation are likely very low (<20%) based on self-report.
Professor Susan Michie, also a member of SPI-B, updated the HSCS Committee on the data and said "it's gone up now to 29%".
Test, Trace, Protect
It is a legal requirement to self-isolate if a person is contacted by a contract tracer on behalf of the NHS Wales Test, Trace, Protect (TTP) service. The Welsh Government has published guidance on self-isolation.
A critical part of the Welsh Government's TTP system is that people who have tested positive, or have been in contact with someone who has tested positive, for COVID-19, self-isolate. This means "not leaving the house for exercise or work and not visiting the shops for food or other essential items" for 10 days.
Evidence suggests that 80% of people need to self-isolate for a track and trace system to be effective in reducing the reproduction (R) number. Between 29 November and 5 December 2020, the TTP system reached 91% of positive cases to ask for details of their recent contacts. Contact tracers then successfully contacted 81% of those recent contacts and advised them to self-isolate.
Why are the numbers so low?
Where people live and the jobs they do are among a number of factors that determine the impact that the COVID-19 pandemic has on their lives.
SAGE has stated that "adherence rates [are] particularly low among younger populations and those from socio-economic disadvantaged communities". SPI-B has said that this is likely to be "contributing to inequalities in the impact of COVID-19".
Levels of adherence to self-isolation vary, and it can range from only leaving the house once and avoiding people when doing so, through to not self-isolating at all and carrying on as usual.
There are a range of factors that impact on a person's ability or willingness to self-isolate including "financial loss, the need to care for elderly or vulnerable relatives, or a lack of understanding of the rationale for adherence".
However, Professor Susan Michie said these are problems that financial and practical support can solve. SPI-B has stated that:
Support for affected communities is important because infection is more likely in deprived communities who are more in need of support both to get tested and to self-isolate.
Professor Devi Sridhar, Chair of Global Public Health at the University of Edinburgh, told the HSCS Committee that "all of the UK nations have to work on […] supporting people better". She said "we need to pay people to stay home" and that "you can't penalise people for an act of goodwill, which is that they are isolating not to infect others."
What can be done to support people?
SPI-B consider that the rates of self-isolation would improve with additional support and suggested:
Financial support to ensure that those required to self-isolate would not experience financial hardship in doing so;
Tangible non-financial support such as proactive outreach to identify and solve any practical needs that people have, for example access to food;
Improved communication with the general public to explain how and when to self-isolate, why it helps and detailed advice for those self-isolating; and
Emotional support for those who need it, and access to social support.
In September SPI-B said that a support package should be rolled out "as a matter of urgency".
What support is available in Wales?
At the end of October the Welsh Government announced two new schemes of financial support for people who need to self-isolate due to a positive coronavirus test result or who are asked to do so by NHS Wales TTP.
The self-isolation support scheme offers up to £500 to those on a low income and who cannot work from home. The scheme has recently been extended to include parents and carers of children who are required to self-isolate due an outbreak in their school. More information on eligibility and where to apply can be found on the Welsh Government's website.
The statutory sick pay enhancement scheme is available for care workers to increase their statutory sick pay to their normal wages when they are required to self-isolate. The Welsh Government says this "removes the financial disadvantage to care workers of staying away from work". More details, including on eligibility, are available on the Welsh Government's website.
What are other countries doing?
In Asia "confirmed cases are mostly isolated at institutions" rather than at homes as is done across Europe. These includes army barracks and hotels.
Professor Susan Michie said that in other countries "people tend to get either phoned or visited every day and asked how they are physically" as well as "whether they need any social or psychological support". She stated that self-isolation can be regarded as a job and approached in a way where people are paid to stay at home.
Professor Devi Sridhar outlined the approach taken by New York City where its self-isolation rates are "around 98%". She noted that they also "make it people's job to stay home" and those self-isolating are given a stay at home kit with essential foods.
---
Article by Lucy Morgan, Senedd Research, Welsh Parliament