For some, fireworks bring a spark of joy in the dark depths of October and November. Others dread the unexpected explosions and sudden flashes.
What's the issue with rockets and bangers?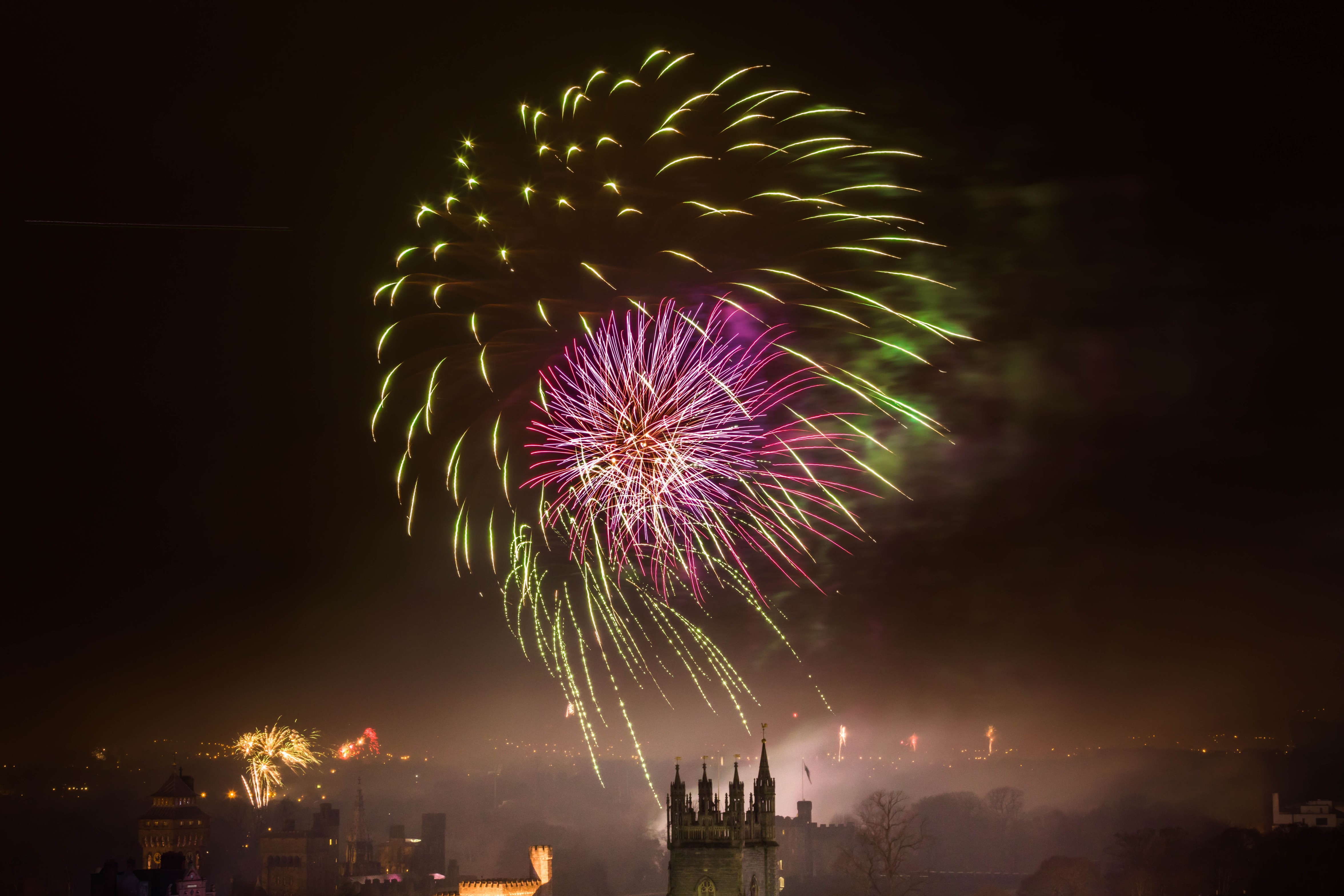 Many people, particularly children and older people, may find firework noise intimidating and frightening. Veterans of military conflicts say fireworks can trigger panic attacks or symptoms of PTSD, describing unexpected bursts of loud noise and light from fireworks as 'terrifying'.
Animals are affected too. Loud bangs can induce fear in pets, and cause self-inflicted injuries. The RSPCA highlights that fireworks cause 45% of dogs to show 'signs of fear', and can be 'highly disturbing' for some bird species. It is campaigning to make bonfire night less stressful for animals, and would like to see a reduction in the maximum permitted noise level of fireworks, tighter restrictions on sales, and licensing of public displays.
Petitions submitted to the Senedd and UK Parliament have called for the public sale of 'quiet fireworks' only, tighter age restrictions, and a complete ban on firework sales to the public.
In 2019 Sainsbury's became the first UK supermarket to stop sales of fireworks across all its stores, but other retailers are yet to follow suit.
Can the Welsh Government change fireworks regulations?
The Welsh Government has said it is 'very concerned' about the effect of loud firework noise on animals and vulnerable people. It believes that, 'on balance' the current legislation is insufficient to protect these groups.
Cross-party support has been voiced in the Senedd for stricter regulations on the use of fireworks. However, the First Minister has made clear that:
The Welsh Government does not have any specific powers to control the use of fireworks.
The Fireworks Act 2003 grants the UK Government powers to control the use of fireworks in England and Wales. The Fireworks Regulations 2004 prohibit the sale of fireworks to the public by unlicensed traders, except for days around four protected traditional/cultural events.
Unlicensed traders can sell fireworks to the public on:
Chinese New year, and the 3 days immediately preceding it;
Diwali, and the 3 days immediately preceding it;
Bonfire Night (15 October to 10 November); and
New Year (26 to 31 December).
The regulations ban the sale of fireworks with noise levels over 120 decibels. They also restrict the use of fireworks between 11pm and 7am without permission. On the nights of the four celebrations listed above the restrictions are relaxed, and fireworks may be set off at later hours.
A comprehensive overview of the legislation surrounding fireworks in Wales, and England, has been published by the House of Commons Library.
Who enforces firework regulations?
The 2004 regulations grant enforcement powers to local authorities and the police against the misuse of fireworks. These include on-the-spot fines of £90, and prosecutions, which can result in fines of up to £5,000 and/or a prison sentence of up to six months.
If a local authority officer judges noise from fireworks to be a statutory nuisance under the Environmental Protection Act 1990, they can issue an abatement notice to those responsible.
The Antisocial Behaviour Act 2003 gives local authorities in Wales powers to tackle noise from homes or gardens between 11.00 pm and 7.00 am.
To serve a notice under either of the above Acts, an Environmental Health officer must judge whether the noise from a private fireworks event is a nuisance or exceeds permitted levels. Firework noise is short-lived, and in practice it can prove difficult to locate the source.
Regulations on consumer safety and the age of purchase of fireworks are enforced by local Trading Standards officers.
What dialogue is there between the Welsh and UK Governments?
In 2019, the House of Commons Petitions Committee launched an inquiry to give people the opportunity to raise their concerns surrounding fireworks use and misuse.
In its report, the Committee did not support a ban on the sale, and use, of fireworks to the public. But found evidence the firework petitions were 'motivated by justified concern'.
The Committee made several recommendations to the UK Government, including to:
Legislate to empower local authorities, allowing firework permits to be introduced in communities where the irresponsible use of fireworks is a problem for residents;
Legislate to prevent fireworks packaging which appeals to children;
Set a strategy on tackling illegal sales of fireworks via social media;
Conduct a national awareness campaign on the responsible use of fireworks.
In 2020, the Welsh Government's then Minister for Environment, Energy and Rural Affairs, and Deputy Minister for Housing and Local Government sent a joint letter to the UK Government urging it to accept the House of Commons Committee's recommendations and offering to work with the UK Government 'on a range of issues'. The Welsh Ministers asked for a dialogue on reviewing local authority powers; the decibel limits of fireworks; and the issue of online sales, which they said are 'barely covered' by regulations.
In response to the Committee's report, the UK Government agreed to coordinate an awareness campaign, but rejected most of the recommendations. It said the Office for Product Safety and Standards (OPSS) would gather evidence on fireworks.
OPSS published its report 'Consumer Behaviours and Attitudes to Fireworks' in April 2021.
In the absence of a UK Government commitment to tighten the regulations, the Welsh Government has raised the question of transferring legislative powers to Welsh Ministers.
Do fireworks affect air quality?
The Department for Environment, Food and Rural Affairs (Defra) reported that spikes in airborne PM2.5 pollutants occur around bonfire night. PM2.5 are extremely small inhalable particles which have established links with cardiovascular and respiratory diseases. The Welsh Government has said it will explore the contribution domestic bonfires and fireworks make to PM2.5 emissions, as part of its Clean Air Plan for Wales.
Regarding fireworks, in the Clean Air Plan for Wales the Government stated its desire to:
Work with other UK administrations to develop further regulatory and/or non-regulatory action, where it is needed.
How are fireworks regulated in Northern Ireland and Scotland?
In Scotland, recent amendments to the Fireworks (Scotland) Regulations 2004 have brought new fireworks regulations into force. These regulations restrict the times of day when the public can buy and use fireworks, and limits the quantity of fireworks supplied to the public to 5kg at any one time.
Norther Ireland have tighter firework restrictions. Under the Explosives (Fireworks) Regulations (Northern Ireland) 2002 members of the public require licences from the Department of Justice to purchase, possess, and use fireworks. A license is not required for sparklers or 'indoor' fireworks.
Where does this leave us?
Public concern about the negative impacts of fireworks is not set to fizzle out. COVID restrictions have reduced the number public firework displays due take place in 2021, raising concerns around a bumper year of private firework displays.
For more information about firework safety read the UK Government advice on fireworks or visit your local authority website.
---
Article by Will Skinner, Senedd Research, Welsh Parliament