The following Academics have worked with Senedd Research as part of the Academic Engagement Scheme. Hover over the name to find out more about the fellow and their work with the Senedd.
2019 Academic Engagement Scheme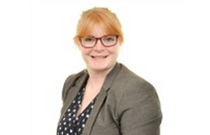 Dr Helen Taylor (Cardiff Metropolitan University) undertook research into the expansion of legal duties around homelessness in relation to the Housing (Wales) Act 2014. Dr Taylor analysed the proposal for the inclusion of 'rough sleeping' as a priority need category and gathered data on the impact that this might have on individuals who are sleeping rough. Helen's PhD research was on approaches to vulnerability within the Act and she currently lectures in Housing Studies; specialising in policy, research methods, and homelessness.
Dr Taylor's work is summarised in the In Brief blog post, What's being done to end homelessness in Wales? published in November 2019.
2018 Academic Engagement Scheme
Professor Ann John (Swansea University) has produced information and briefing on suicide and self-harm to help the Health, Social Care and Sport Committee evaluate the effectiveness of the Welsh Government's prevention strategy "Talk to me 2" in 2018.
Publications so far include Suicide Information Database-Wales (SID-Cymru).