"Blue carbon" refers to the carbon sequestered by vegetated coastal and marine ecosystems, in particular seagrass, saltmarsh, mangrove and seaweed habitats.
The vegetation in blue carbon habitats removes carbon dioxide (CO2) from the atmosphere and surrounding seawater (during a process called photosynthesis), then stores carbon within plants and underlying sediments.
Our new publication provides an overview of the main marine habitats that contain blue carbon, where they are located and the various threats they face.
Welsh seas contain seagrass, saltmarsh and seaweed blue carbon habitats, encompassing more than 99km2 of the Welsh Marine Protected Area (MPA) network.
This briefing also describes the links between blue carbon habitats and climate change, specifically in terms of the ability of these habitats to sequester carbon and store it over millennial timescales, as well as their capacity to release carbon into the atmosphere if they are degraded, damaged or destroyed. It highlights blue carbon research and conservation programmes, as well as various policies relevant to blue carbon including national marine plans, climate change mitigation and adaptation strategies, and global biodiversity targets.
Read the briefing here: Blue Carbon (PDF, 1,715KB)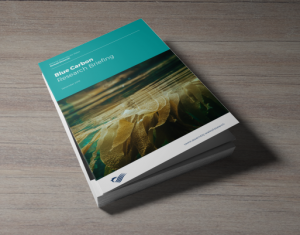 ---
Article by Claire Stewart and Emily Williams, Senedd Research, National Assembly for Wales