Every year around 400 people drown in the UK. In Wales, there's an average of 45 water related fatalities each year, and the rate of accidental drowning is almost double that of the UK as a whole.
Mark Allen was only 18 years old when he died in June 2018 after jumping into a freezing reservoir on a hot day. The family believes he could have been saved if a throw-line was available near the water.
Throw-lines, typically a length of rope stuffed loosely into a bag which will let out when open, have since been installed at the reservoir where Mark lost his life. The RNLI says they can be a lifeline for someone who has fallen into the water.
Mark's mother has been campaigning to raise awareness of the risks, educate the public and for action to promote water safety and prevent drowning. This has included a Senedd petition that gained over 11,000 signatures, prompting the Petitions Committee to investigate increased water safety throughout Wales.
This article looks at why we're getting into the water, what happens when we are in too deep, and how water safety is tackled. It also looks at what further work is needed, as recommended by the Petitions Committee in its report.
Water sports in Wales
Wales's 1,680 mile coastline provides a wealth of opportunities for water sports, and there's been substantial growth in outdoor activity over recent years, including stand-up paddleboarding and open-water swimming.
The number of people open-water swimming (also known as 'cold-water' or 'wild' swimming) has increased dramatically recently, particularly since the start of the Covid-19 pandemic. Wales has lots of places swim, both coastal and inland waters, rivers, lakes and a limited number of reservoirs.
Getting in deep water
Unauthorised swimming in reservoirs can have potentially fatal impacts. The dangers are highlighted by Dŵr Cymru, and include:
hidden structures made of concrete or metal beneath the surface of the water can often operate without warning; and
freezing currents can cause even strong swimmers to find themselves in cold water shock and unable to swim.
'Cold water shock' is the effect on the body of entering water 15°C and below – it can be a precursor to drowning.
Water companies told the Petitions Committee their priority is preventing people entering the water, but acknowledged this can be difficult with many large waterbodies, and miles of shoreline to manage. It was emphasised that:
…reservoirs are not natural bodies of water and should be considered as 'factories for water' where there is unseen equipment and machinery and deep embankments.
The scale of the problem
There are more than 1,750 water-related incidents that require an emergency response each year – approximately five per day. This includes blue light and search and rescue services, but doesn't include incidents requiring support from the lifeguard on beaches.
South Wales Fire and Rescue Service, which has a statutory duty to respond to inland water incidents, explained a rescue incident usually involves around 20 firefighters. This can include specialists to undertake swimming rescues or boat rescues for example.
It's likely the demands on these services will increase, as more people take to the water.
Promoting water safety in Wales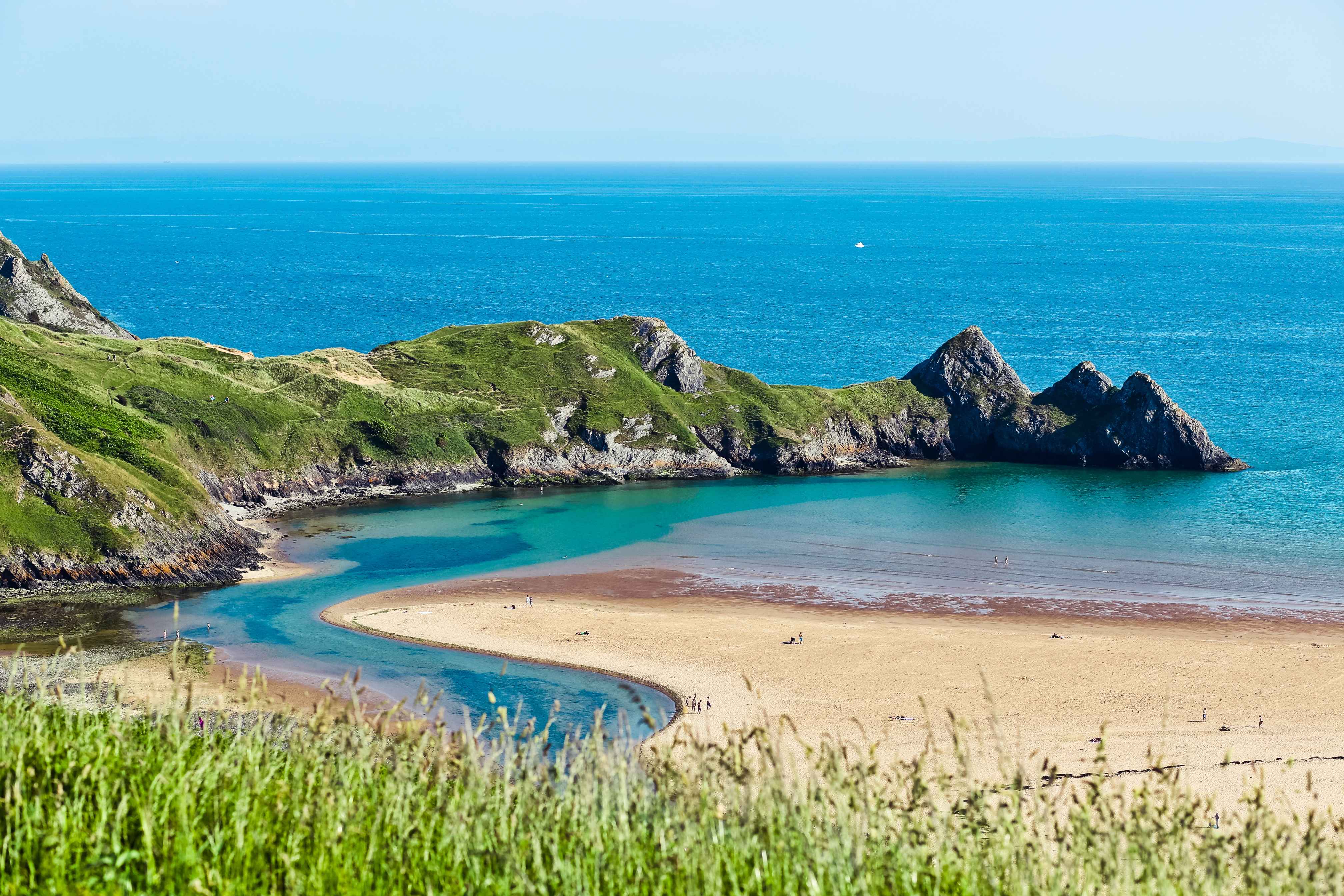 Water Safety Wales, a collaboration of individuals, communities, charities and public and private sector organisations with an interest in water safety and drowning prevention, aims to reduce water-related deaths and incidents. In December 2020 it published Wales's first Drowning Prevention Strategy.
The strategy, which includes an aspiration for zero water-related deaths, was developed in collaboration with the Welsh Government. However, this partnership is not formalised, something the Committee recommends is changed so enough funding can be provided to deliver the strategy.
There's also no specific Welsh Minister responsible for drowning prevention and water safety. This can cause issues for policy formation and also funding solutions, especially as the remit of the Drowning Prevention Strategy is broad and cross-departmental. The Committee recommends the Welsh Government allocates a Minister to provide clear leadership and co-ordination for water safety and drowning prevention.
Awareness and understanding of water safety
Education is crucial to drowning prevention. One of the priority targets of the Drowning Prevention Strategy is to ensure every child has the opportunity to learn to swim, and receive water safety education at primary school. The Committee heard that:
…more children die, sadly, in the water than on bikes and in fires, yet there are really established cycling proficiency and fire prevention campaigns in schools, and education has also halved the number of road fatalities
Around reservoirs, signage plays a key role in prevention, as well as raising awareness and educating the public about the dangers of cold and deep waters.
The Committee has made recommendations to the Welsh Government in this area, including that:
a coherent education and water safety programme is delivered in schools from a young age;
the Welsh Government should provide "clarity about the minimum safety information and signage required around water bodies"; and
a water safety public awareness campaign is developed.
Families affected
Through this investigation, Members of the Petitions Committee met families who have experienced the devastating impact of losing a loved one by drowning. One contributor said:
My brother drowned a long time ago, and it was said that there wasn't enough safety equipment around that harbour around that time. I'm horrified that even 50 years later, this is still a problem.
You can watch Plenary debate the findings of the Petitions Committee report on Senedd TV.
---
Article by Lorna Scurlock, Senedd Research, Welsh Parliament