During the coronavirus pandemic, it might be intuitive to believe that nature is returning. Life has paused. Fewer cars on the road means less roadkill. Councils reducing mowing means more wildflowers and pollinators, and cats being kept indoors means some small animals are spared. And the roaming mountain goats of Llandudno brought some light relief and made international news.
However, it is too early to know the full impact of coronavirus on biodiversity.
Environmentalists will be hoping for positive trends in the next State of Nature Report.However, campaigners warn of a misconception that nature is recovering. Disrupted conservation work and reduced funding could have a negative impact on biodiversity for years to come. The picture is complex and will of course differ across the globe.
This blog post looks at some of the issues facing biodiversity in 2020, the year which marks the end of the UN Decade on Biodiversity and the Welsh 'Year of Outdoors'.
A separate article in our coronavirus series will look at the impact of the pandemic on climate change.
A landmark year for biodiversity recovery?
2020 was anticipated to be the 'year of nature'. The United Nations' landmark report (2019) highlighted the need for immediate action to reverse the 'unprecedented decline' of biodiversity. Nature conservation has moved up government agendas. The Welsh Government recently set biodiversity as one of its eight priority areas in light of reports, including the State of Nature 2019 which indicated that 17% of species in Wales are at risk of extinction.
However, responding to the UN's call for immediate action has been impeded by the pandemic.
Major meetings which were due to set the environmental agenda for the next decade are now in flux. Efforts are being made to ensure these meetings, including the Convention on Biological Diversity, the World Conservation Congress and UN biodiversity conference go ahead, though some have been postponed until 2021.
How has habitat management been impacted?
UK environment NGOs are concerned that restoring nature in the UK has become 'harder than ever' during the pandemic. The closure of nature reserves and staff being furloughed means that important habitats are not being restored.
The Wildlife Trusts has set out various concerns as sites are left unmanaged:
Heathland reserves have not been grazed – a strategy used to create a mosaic of diverse habitats which support rare species including the nightjar and woodlark, smooth snakes and sand lizards;
Sea bird and marine mammal counts, as well as butterfly and plant monitoring, have been abandoned;
A proliferation of invasive non-native species in the absence of management brings risks to native wildlife;
Historic wildflower meadows, which have been restored through scrub clearance, could be threatened. Five years of work restoring the meadows at Cwm Colhuw Nature Reserve 'could now be undone'; and
No beach cleans could lead to pollution problems, particularly for marine mammals.
What about funding for biodiversity during the pandemic?
For environmental NGOs, the future of some grant-funded projects is uncertain due to a Welsh Government freeze on grant funding and approving grant claims. This includes Wildlife Trusts Wales's Wrexham Industrial Estate Living Landscape and the River Well-being and Woodlands for Water Project.
Many NGOs receive income through nature reserve visitors, fundraisers and donations which have all been impacted by the pandemic. This lack of funding has threatened projects such as the south-west Wales dormice monitoring project.
Concerns have been raised by conservationists about how sponsors might — or might not — choose to invest in the eventuality of a recession.
How have people been interacting with nature?
In this disconnect with normal life, many people are connecting with nature. Long queues formed as garden centres re-opened in Wales. This week, compost has joined flour in being a hard to find commodity, and panic buying of bedding plants hit the headlines. It seems that the pandemic has set off a global gardening boom. The trend has even been compared to World War II victory gardening, as people grow their own food. Time will tell as to whether this gardening boom will continue and enhance biodiversity.
People are exploring their local green spaces as travel is restricted, and keenly noticing bird song, in cities devoid of traffic around the world.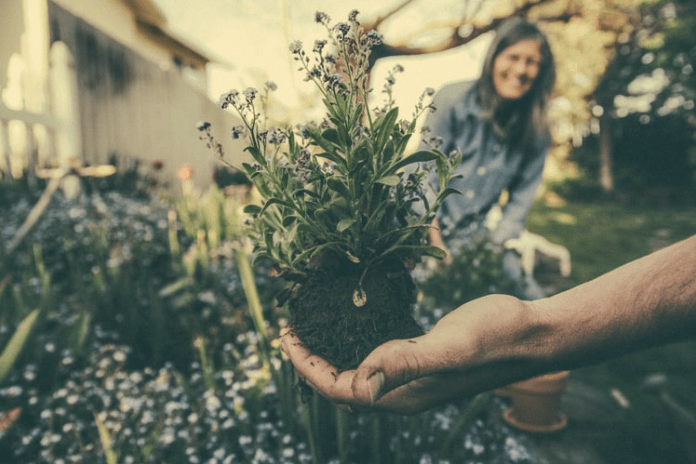 Whilst many are finding solace in nature, some are committing illegal activities amid reduced environmental enforcement, due to a lack of staff or funds.
Natural Resources Wales (NRW) has been tackling illegal fishing and investigating other environmental incidents, including damage to a water vole habitat in North East Anglesey.
The Wildlife Trusts has reported environmental vandalism on its unattended sites.
Meanwhile the RSPB is "overrun" with reports of illegal killings of birds such as hen harriers, peregrines, buzzards and red kites. The Raptor Persecution Priority Delivery Group said it appeared the lockdown had been "seen as a green light" by some to illegally kill birds.
Further afield there have been reports of increased poaching. Charlie Gardener from the University of Kent has reflected that citizens of many low-income countries simply don't have back-up from their governments, leaving them vulnerable. He says, for many, exploiting the natural resources of the forests and oceans will provide their safety net.
How is ecological research being effected?
Globally, fieldworkers are being forced to hang up their boots. Perspectives from the Nature Conservancy highlight how environmental data collection has halted. Universities are closed, making lab work unfeasible. Many Welsh Universities are in financial danger with the loss of tuition fees, especially from overseas students.
Ecologists have suggested that the pandemic was borne out of human manipulation of wild animals. Dr Diogo Veríssimo from the campaign group On The Edge Conservation reflects:
It's about our relationship with nature, and how we have now put animals in contexts and situations where these types of diseases are more likely to not only cross species within wildlife but also cross to humans.
Consequently, an editor for the Journal of Applied Ecology raises the question of how coronavirus could influence the direction of applied ecological research. Research on diseases, impacts of invasive species and wildlife trade in relation to human health could be topics that get more attention in the coming years.
Ecologists are already arguing that increasing biodiversity will be instrumental in protecting us from future pandemics; a wider range of species prevents expansions of single species, which can pass diseases to humans. Could a green recovery stem from this connection?
A green recovery?
At some point the lockdown will end. But will life go back to normal? Green groups are campaigning for a green recovery.
Professor Paul Chatterton from the University of Leeds highlights that during lockdown, people in urban settings are more aware of how little green space they have on their doorsteps. He argues that diverse green public places, which are believed to underpin well-being, need to be radically expanded in urban policies so people can 'gather and heal after the trauma of this experience'. He goes on:
Neighbourhood design inspired by nature can support this. Interweaving the places we live with extensive natural spaces linked to active travel opportunities can reduce car dependency, increase biodiversity and create options for meaningful leisure on our doorsteps. They can also incorporate local food production and features to cope with flooding, such as sustainable urban drainage and water gardens, further increasing future crisis resilience.
In addition to urban planning, RSPB Cymru is calling on the Welsh Government to introduce stronger laws to protect the environment, particularly sensitive habitats like woodlands, peatlands, semi-natural grasslands and seagrass meadows. It says extra funding should be prioritised to restore such habitats as Wales responds to the pandemic and has published a five point plan for a green recovery.
The Welsh Government has published its Supplementary Budget, detailing how funding will be allocated during and after the crisis. Its budget has increased by more than 10% for the current financial year – £2.4bn will be allocated to support Wales response to coronavirus. There are reductions in the Environment, Energy and Rural Affairs portfolio including a reduction of 900k for biodiversity and £7.58m for NRW. However the Welsh Government argues that it is 'not intended that these reductions will impact on the delivery of our response to the climate emergency and the decline in Wales' ecosystems.'
Ahead of the budget, the Future Generations Commissioner said resources should be allocated so Wales' natural habitats can be restored, with green corridors linking the country and more investment in the new national forest being planted.
Last week the Welsh Government announced the opening of two new funds to help people create places for nature in their own communities, once Wales moves beyond the pandemic.
How can we continue to connect with nature in lockdown?
Whilst we are still under lockdown many environmental groups are continuing to share new ways to connect with the natural world.
The RSPB is encouraging the public to get in touch between 8-9am on weekdays, using the hashtag #BreakfastBirdwatch, to share what they see in their gardens or local green spaces.
The Wildlife Trusts 'Wildlife Watch' YouTube channel has new content uploaded weekly. Also, its '30 Days Wild' challenge for June is encouraging people to do 'acts of wildness … for your health, wellbeing and for the planet'.
The British Ecological Society is broadcasting free online talks on the latest ecological research and organising digital teaching programmes.
---
Article by Katy Orford, Senedd Research, Welsh Parliament
We've published a range of material on the coronavirus pandemic, including a post setting out the help and guidance available for people in Wales and a timeline of Welsh and UK governments' response.
You can see all our coronavirus-related publications by clicking here. All are updated regularly.