Wales has some of the worst air quality in the UK. Cardiff and Port Talbot both have higher particulate matter levels than Birmingham or Manchester and a road in Caerphilly is the most polluted outside of London. This air pollution contributes to around 2,000 deaths per year in Wales. It has been described by Public Health Wales as an urgent public health crisis, second only to smoking. Some areas in Wales have breached EU regulations for several years, culminating in the Welsh Government being taken to court for its lack of action.
New Publication: Air Quality (PDF, 964KB)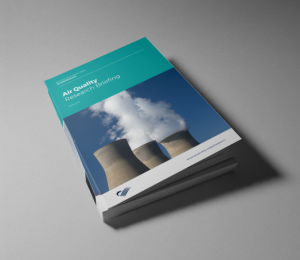 ---
Senedd Research acknowledges the parliamentary fellowships provided to Robert Abernethy by the Engineering and Physical Sciences Research Council (EPSRC) which enabled this briefing paper to be completed.