The UK and devolved governments publish a range of agricultural data annually, the most comprehensive of which is the June Agricultural Survey. This research briefing highlights key agricultural statistics and provides an overview of the structure of the farming industry in Wales. It provides a comparative analysis of the Welsh agricultural industry and agricultural sector across the UK.
New Publication: The Farming Sector in Wales (PDF, 763KB)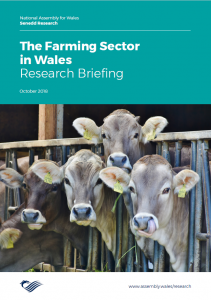 ---
Article by Chris Wiseall, National Assembly for Wales Research Service The Research Service acknowledges the parliamentary fellowship provided to Chris Wiseall by the Engineering and Physical Sciences Research Council, which enabled this Research Briefing to be completed.