On Tuesday 27 February the Cabinet Secretary for Economy and Transport, Ken Skates, will make a statement on Active Travel Integrated Network Maps (INMs). INMs are the second of two sets of maps which local authorities are required to produce to comply with their duties under the Active Travel (Wales) Act 2013.
This blog sets out background to the Act and mapping process, and highlights some key issues raised by stakeholders on the mapping process.
What is "active travel" and what does the Act do?
The term "active travel" means walking and cycling. The Act focuses on walking and cycling for a purpose, such as travel to school or work, rather than purely for leisure.
The Act came into force in September 2014 and requires local authorities to map and improve active travel routes and facilities in what are known as "designated localities".
Initially, local authorities are required to produce two maps for approval by the Welsh Ministers:
"Existing Routes Maps" (ERMs) of current routes and facilities. While the Act requires these to be submitted within one year of the Act coming into force, the Welsh Government extended the deadline from September 2015 until January 2016 to allow more time for consultation; and
"Integrated Network Maps" (INMS) of the new and improved routes and related facilities needed to create integrated active travel networks. Again, the statutory deadline for submission was extended from September 2017 until 3 November 2017.
Revised INMs must be submitted every three years, accompanied by an updated ERM.
Both maps must be published and made available to the public. Local authorities must have regard to the INM when preparing transport plans and policies, and are required to continuously improve routes and facilities each year.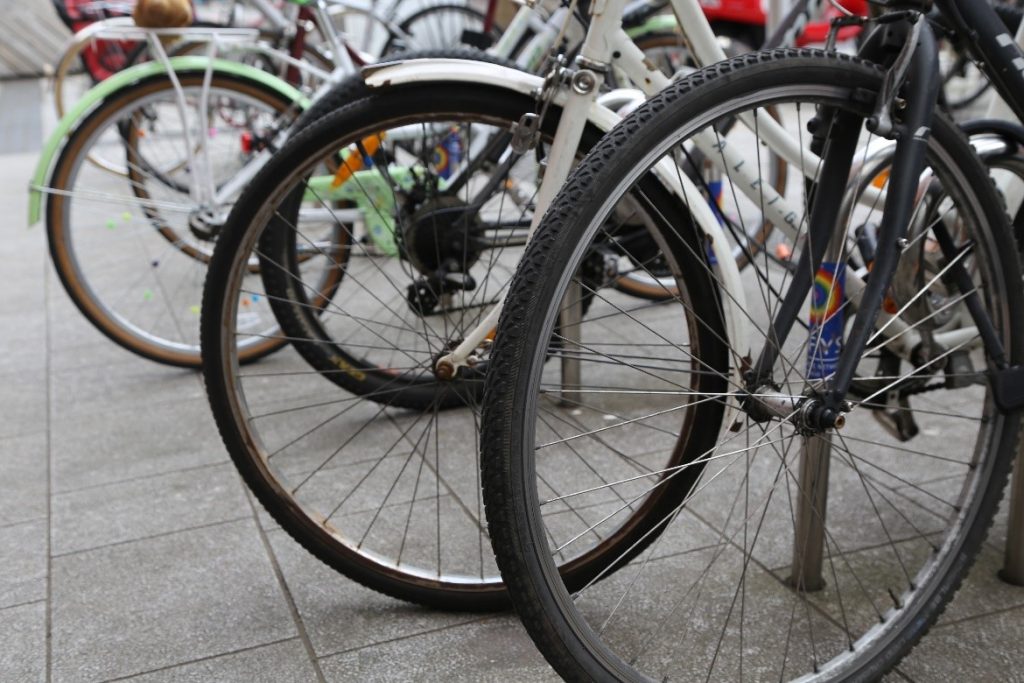 Alongside the mapping and improvement duties, both local authorities and the Welsh Government must "take reasonable steps" to enhance provision for walkers and cyclists when maintaining, improving or constructing highways. They must also promote active travel journeys and the Welsh Government must publish annual reports setting out the "extent to which walkers and cyclists make active travel journeys in Wales". To date, two annual reports have been published for 2015 and 2017, along with annual statistical releases tracking levels of walking and cycling in Wales (most recently in January 2018 for the year 2016-17).
The Welsh Government has issued guidance for local authorities on delivery of the Act, along with detailed design guidance on planning and designing routes.
Alongside the Act, the Welsh Government published an updated non statutory Active Travel Action Plan in 2016. This sets out what the Welsh Government will do to enable people to walk or cycle more, and how it will collaborate with others to achieve behaviour change and monitor progress.
Why produce Integrated Network Maps?
While ERMs are intended primarily to inform the public about safe, suitable active travel routes, the Welsh Government's delivery guidance says INMs:
… should set out the plans of the local authority for the next 15 years. The integrated network map is mainly a tool for local authorities to enhance their forward planning of active travel, enabling them to align their plans across their different departments. It will be of interest to the wider public, and as such will need to be available and accessible. However, it is primarily meant to be used to support infrastructure development planning.
Part 3 of the delivery guidance describes the mapping process, including the approach to consultation. For the INM, the guidance emphasises the role of existing local authority plans and strategies which the mapping process might bring together to maximise benefits and minimise duplication. The guidance indicates that maps should seek to link residential areas with services, and also consider how designated localities are linked.
Walking and cycling charity Sustrans Cymru published an overarching response to INM consultations setting out the elements it felt should be common to any INM. This recommended setting targets and indicators linked to key council strategies, as well as developing a collaborative approach both across council departments and with external agencies. The response also set out a number of key infrastructure elements which Sustrans believes should be included.
So how has the process gone?
The Economy Infrastructure and Skills (EIS) Committee is undertaking post legislative scrutiny of the Act, building on work undertaken by the Fourth Assembly's Enterprise and Business Committee.
Responses to the Committee's consultation offer an insight into how the mapping process has gone. For example, evidence from the "everyday walking" charity Living Streets (PDF 675KB) said:
The letter of the Active Travel Act, to produce maps is on track, with some small delays. However the vision to transform our country into an active travel nation is not being realised by the Act and those responsible for its implementation.
The charity suggests there have been weaknesses in the consultation process and that the target audience for the maps is unclear:
If they are for planners and local authorities then this was an expensive and time consuming exercise. If they are meant for public use it needs to be clear how and why they would access the maps. The mapping is at worst an exercise that has raised expectations with communities that there will be infrastructure improvement, which may not be the case due to funding.
The WLGA (PDF 224KB) also addresses the risk of raising expectations through the INM process and publication of the maps:
One issue with the public facing maps is that LAs have been wary of raising expectations about what can be delivered in the short to medium term. This perhaps has resulted in a lack of ambition shown in the development of plans for the future but where LAs have little confidence that resources will be available they have not unreasonably planned accordingly.
The Welsh Government's 2017 Active Travel Annual Report says it allocated £200k from its Local Transport Fund to help local authorities produce their INMs. It also points to a total of £11m awarded to local authorities for active travel schemes in 2016-17. The Cabinet Secretary for Economy and Transport's November 2017 draft budget paper (PDF 720KB) for EIS Committee commented:
Local Authorities are due to submit their integrated travel maps in November of this year. At this stage it is not sensible to allocate substantial capital amounts for expenditure next year as there is likely to be a considerable amount of detailed design and contract preparation work for those schemes which are to be taken forward. Once I have reviewed the plans I will be in a position to re-prioritise my budget and allocate accordingly. As a first step I have already identified an additional £5m for next year for taking this design work forward.
Pointing to the fact that "funding for active travel is complex", the budget paper concluded:
I have therefore asked my officials to undertake a detailed review of the entire funding approach for active travel and will provide a statement on this in due course. I want to increase the aggregate spend on Active Travel in the coming years and my statement will set out how this will be achieved.
---
Article by Andrew Minnis, National Assembly for Wales Research Service